Ástráður Eysteinsson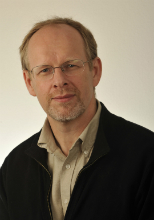 Position
Adjunct Professor
Credentials
Contact
Astradur Eysteinsson studied at the University of Iceland (BA in German and English), University of Warwick, England (MA in Comparative Literature and Translation Studies), University of Cologne, Germany, and the University of Iowa, where he received his Ph.D. in Comparative Literature in 1987. Since then he has worked at the University of Iceland, where he became professor of Comparative Literature in 1994. He has also been a visiting professor in Comparative Literature at the University of Copenhagen and in Translation Studies at the University of Iowa.
Along with teaching and research, Astradur has been active in administration for many years, and from 2008 to 2015 he served as Dean of Humanities at the University of Iceland.
Astradur has taught a broad spectrum of courses on modern literature, as well as courses in literary and critical theory. In his research he has focused on various aspects of modernism and (post)modernity. He has also worked extensively in translation studies and is a practicing translator – much of that energy having gone into co-translating Franz Kafka's narrative texts into Icelandic. Astradur is the author of The Concept of Modernism (Cornell UP 1990) and of books in Icelandic on translation and translation studies, and on literature and modernity. He has edited a number of books, including The Cultural Reconstruction of Places (University of Iceland Press 2006), and is the co-editor (with Daniel Weissbort) of Translation – Theory and Practice: A Historical Reader (Oxford UP 2006) and (with Vivian Liska) of Modernism (2 vols., ICLA/John Benjamins 2007).
A significant part of Astradur's literary and critical interests could be placed under the rubric of place studies, and as a visiting professor at UVic, on Vancouver Island, he will teach a course on island literature, with an emphasis on his native island.
GMST 369 Topics in Scandinavian Studies: Island Literature
A01 CRN 11867  M, Th 10:00-11:20 am CLE A207