Bienvenue à la professeure Mylène Dorcé !
Bienvenue à la professeure Mylène Dorcé !
À partir du 1er juillet, Dr Mylène Dorcé rejoignera notre équipe!

Nous sommes plus que ravi.es de son arrivée parmi nous et avons très hâte d'ajouter ses spécialités à nos offres de cours et de recherches!
Mylène Dorcé enseignera FRAN 265 - Global French Connections et FRAN 420/517 - Studies in Francophone Literatures and Cultures à l'automne et FRAN 375 - Writing in French II au printemps.
Trouvez plus bas la description de son parcours.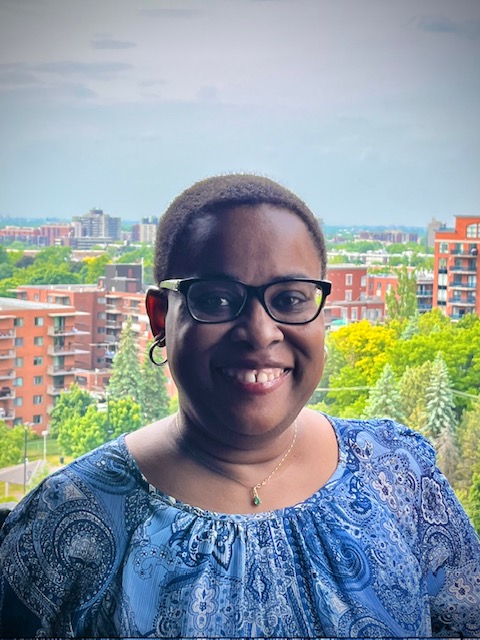 Mylène Dorcé is an Assistant Professor of Francophone African and Caribbean Studies. Before joining the Department of French and Francophone Studies at UVic, she taught Introduction to Francophone Literature courses at Université de Montréal, and French as a Second Language courses at Université du Québec à Montréal. She also worked for over 15 years as a Strategic Communications Advisor, Translator and PR Specialist for the federal government, in Ottawa and Montréal. Her current research projects focus on first person narratives among feminist writers from Francophonie, and also on the specificities of selected works published by women writers from insular Francophone regions (Caribbean, Indian Ocean, and Pacific Ocean).
Plus de détails sur ses publications et ses recherches peuvent être trouvés sur sa page en cliquant ici.