Paul MacRae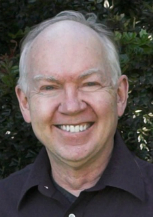 Position
Sessional Lecturer
English
Credentials
BA (Toronto), MA (Victoria)
Contact
Office: CLE D337
I got a BA in Sociology from the University of Toronto in 1970 and an MA in English from the University of Victoria in 2005. In between, I worked for more than 30 years as an editor, reporter, editorial writer and/or columnist for The Canadian Press, Toronto Star, Bangkok Post, Toronto Globe and Mail and Victoria Times Colonist. Somewhere in there I was also a Buddhist monk for six months.
I currently teach technical and professional writing (English 225) at the University of Victoria; I have also taught Writing for Government (English 302) and Report Writing (English 305).  Until recently I taught two graduate-level online courses for Athabasca University, one course on journalism and ethics and the other on writing creative non-fiction.
Academic Interests
My main academic interests are professional writing (media, business, and technical), good writing in general (I enjoy teaching beginning writers), and the 19th-century essayist, historian and politician Thomas B. Macaulay (1800-1859). As a journalist I developed an incurable addiction to current affairs, and I continue to read widely on national and international politics, the environment, and social policy. My public policy interest at the moment is global warming.
Publications
I have written hundreds (maybe thousands) of columns, editorials, features, reviews, and news articles for several newspapers and magazines. I co-edited and co-authored a revision of The University of Victoria Writer's Guide, have written two online textbooks, one on writing for the media and the second on business and professional writing. In 2015, Broadview Press published my textbook for English 225, Business and Professional Writing: A Basic Guide. I have also self-published a book on the scientific, psychological and philosophical responses to fears of global warming entitled False Alarm: Global Warming--Facts Versus Fiction.
Worth Quoting
Those who compare the age on which their lot has fallen with a golden age which exists only in their imagination, may talk of degeneracy and decay; but no man who is correctly informed as to the past will be disposed to take a morose or desponding view of the present.
-- Thomas B. Macaulay, History of England, Chapter 1
Or, as comedian Bill Maher puts it: "If you think you have it tough, read history books."