Innovative Teaching Methods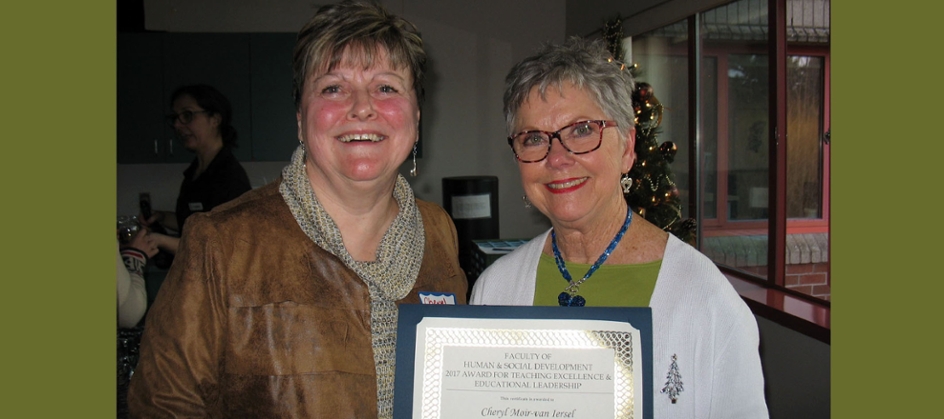 2017 Recipient of the HSD Award for Teaching Excellence and Education Leadership, Assistant Teaching Professor Cheryl Moir-van Iersel and Associate Dean Academic Esther Sangster -Gormley. Photo by Melvin Peters.
Cheryl has always been interested in non-traditional teaching methods, practice mentorship, feminist group work practice, and online learning pedagogies. Not surprisingly Moir-van Iersel is focused on the pedagogy of teaching and examining the elements of engaged classrooms which create curiosity, risk-taking and critical reflection, all of which reflect a holistic learning strategy. For the past decade, she has incorporated art resources, tools and methods within her classrooms to create a balance between traditional academic learning and learning which centers on intuition, creativity, play and imagination. Congratulations!
See some of our course options here!