PhD in Nursing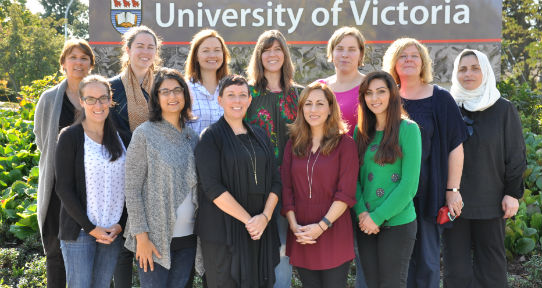 Goals
The purpose of doctoral education in nursing is to foster the next generation of nurse scholars who will advance nursing scholarship, nursing leadership and maintain the integrity and vitality of the discipline. Doctoral graduates in nursing should become stewards of the discipline, people who are entrusted with advancing nursing knowledge, preserving and developing the nursing literature, communicating nursing knowledge to others, and understanding and advancing the role of nursing in society.
Objectives
A doctoral graduate in nursing will be self-directed, have a deep, active knowledge of a particular focus of study within the field of nursing, and will make a significant contribution to the literature in that area. In addition, doctoral graduates in nursing will possess the following:
A broad, critical knowledge of the nursing literature, its historical and contemporary views related to its ontology and epistemology, and how diverse aspects of nursing relate to each other;
The ability to discern among research methods and develop expertise in research methodologies consonant with a chosen focus of inquiry;
Originality and the ability to conduct independent research, including conceptualization and design, analysis and interpretation of data, dissemination of research findings to diverse audiences or stakeholder groups, and contributing to nursing disciplinary knowledge;
A general understanding of the centrality of nursing in society, the impact that nursing has in many fields of human health, and the impact that other disciplines have on nursing;
Preparation and skill to teach and translate knowledge at different levels and in different contexts;
An understanding of and commitment to the ethical professional engagement in the discipline of nursing;
A sense of membership in the community of current and former nursing scholars, and an understanding of the historical roots of this community;
A commitment to the profession, engaging in professional service, both within the graduate's immediate community, and within the broader community of nurse scholars;
The ability to communicate the generativity and implications of nursing ideas to diverse audiences;
The ability to help others learn to combine creativity, imagination, and compassion with rigor, logic, and critical thinking.
UVic has provided me with so many meaningful opportunities to be mentored by researchers in my field. As part of these relationships I've been able to be involved in every step of the research process, from study design to publication. This experinece has been invaluable in preparing me to become an independent researcher. Erin Donald, third year PhD student