Blake Lesselroth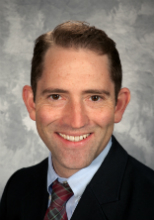 Position
Adjunct Associate Professor
Contact
Credentials
BSc (California), MD (Tulane School of Medicine), MBI (Oregon Health and Science University)
Dr. Lesselroth is an Associate Professor of Medicine and Medical Informatics at Oregon Health Sciences University and the VA Portland Healthcare System. He received his undergraduate degree in Anthropology at University of California at Los Angeles and his medical degree at Tulane School of Medicine. He completed a residency in internal medicine at Oregon Health Sciences University and continued as a Medical Informatics Fellow, ultimately obtaining a Master's Degree in Clinical Informatics. Dr. Lesselroth is double board-certified in internal medicine (ABIM) and clinical informatics (ABPM).
Dr. Lesselroth has been a faculty member and teaching-hospitalist with the VA Department of Medicine for over 15 years. He holds joint appointments in the OHSU Department of Medical Informatics and Clinical Epidemiology, the OHSU Department of General Medicine, the Portland VA Technology and Information Service, and the Portland VA Chief of Staff Office. His responsibilities include electronic health record management, clinical decision support system development, health systems re-engineering, cross-departmental project management, and clinical and informatics instruction. He is acting director of the Office of Applied and Clinical Implementation Sciences (OACIS), a VA funded informatics "think-tank" and internal consulting team dedicated to informatics scholarship, business intelligence, requirements development, clinical information systems support, human factors and usability assessment, and technology implementation. Additionally, he is VA Site Director for one of several ACGME-accredited Clinical Informatics Post-doctoral training fellowships. In this capacity, he mentors fellows and post-docs. He teaches on topics of quality improvement, medical decision making, human factors and usability measurement, decision support systems development and implementation.
He can be reached at blake.lesselroth@va.gov.