Milan Frankl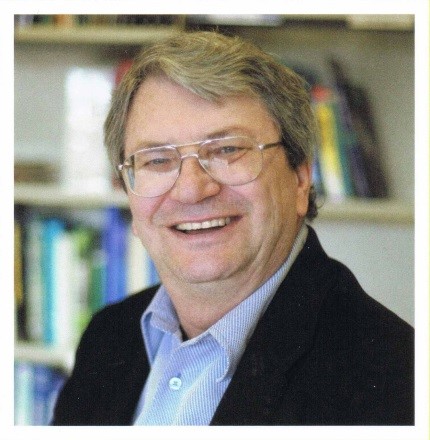 Position
Adjunct Professor
Contact
Credentials
BSc & MSc (University of Belgrade, Serbia), MBA (Trident University, USA), PhD (UVic)
Dr. Frankl has extensive information technology management and health information experience. He was a Director of Clearing Systems with the Desjardins Confederation (Quebec) and a partner and Director of Consulting Services with CGI, a major Canadian technology consulting firm. He managed numerous technology planning and implementation projects in the public and private sectors. After moving to Victoria in the early 90's he became respectively CFO, President, and CEO of several hi-tech businesses on Vancouver Island.
Parallel to his 40+ years of business activities as a senior executive in the Technology Sector, he pursued his interest in the academic world by teaching for the last 35 years business and technology management courses at the University of Montreal (H.E.C.), the University of Sherbrooke (Quebec), the University of Victoria, Royal Roads University, Camosun College, University Canada West, and several U.S. universities. He published many articles, course manuals, and books on various financial and information systems management, and other various business and science topics.
From 2005 to 2020, he was the Director of Operations and professor of business at University Canada West (UCW) where he supervised undergraduate and graduate students and developed and delivered graduate and undergraduate courses in financial management, technology, mathematics, and statistics. He received UCW's first Distinguished Teacher's Award in 2019. He retired in 2020 and was nominated as UCW's first Professor Emeritus.
Dr. Frankl received his B.Sc. in Mathematics from the University of Belgrade (Yugoslavia), his MBA (Summa cum Laude) from Trident University (Irvine, California), and his Ph.D. from the University of Victoria (Victoria, BC). He lives on Vancouver Island with his family.
Dr. Frankl is actively involved with Junior Achievement BC, (JABC) a not-for-profit organization that delivers free hands-on, immersive education in work readiness, financial health, and entrepreneurship for high school students in the Greater Victoria area. Dr. Frankl is also delivering seminars and workshops on technology-related topics like Internet Security, Disinformation (Fake News), Social Networks caveats, and the ChatGPT impact in academia. He was a member of the Greater Victoria Chamber of Commerce (GVCC) and Vancouver Island Advanced Technology Center (ViaTec). He has been nominated for the position of Adjunct Professor with the University of Victoria's School of Health Information Science.
Some of his publications can be found here:
https://www.businessexpertpress.com/?s=&book_author=milan-frankl&post_type=product
and
https://www.amazon.ca/s?k=milan+frankl&i=stripbooks&crid=1Y9QMBDX8OWXH&sprefix=milan+frankl%2Cstripbooks%2C152&ref=nb_sb_noss
Later this year some of his books will be available at the Greater Victoria Public Library (GVPL).