Awards
Dr. Evert Lindquist Receives Lieutenant Governor Award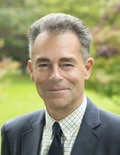 On June 23, the Institute of Public Administration Canada's Victoria and Vancouver Regional Chapter celebrated the career achievements of Dr. Evert Lindquist, UVic professor of Public Administration and previous school director. As recipient of the 2016 Lieutenant Governor Silver Medal for Excellence in Public Administration, Dr. Lindquist was honoured for his contributions and dedication to public service in an event at Government House hosted by the Honourable Judith Guichon, Lieutenant Governor of BC. Bravo, Evert! We are delighted for you to receive this recognition!
Dr. Bernie Pauly Receives 2016 BC Community Achievement Award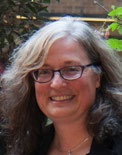 Dr. Bernie Pauly received a 2016 BC Community Achievement Award, announced by Premier Christy Clark and Keith Mitchell, chair of the BC Achievement Foundation. Dr. Pauly is an Associate Professor and Associate Director of Research and Scholarship in our School of Nursing; a Scientist with the Centre for Addictions Research of BC; a member of the Renewal of Public Health Services Research Team; and priority lead for the Canadian Observatory on Homelessness. She also recently accepted Island Health's Research Scholar in Residence Award.
Dr. Pauly is best known as a long-standing advocate for improving the lives of the most vulnerable citizens in our communities. Her relationships with social agencies here in Victoria and across BC speak to her passion for building community partnerships to advance health equity and social justice.
****************************
HSD Teaching Excellence Awards
Human and Social Development 2019 Dean's List
The Dean's list recognizes those students who have attained the top 10% GPA in the faculty, congratulations on your outstanding academic achievements!
| | |
| --- | --- |
| Benson, Caitlynn | Matous-Gibbs, Isha |
| Bookham, Lindsey | McKinlay, Alyssa |
| Buck, Carly | Neumann, Kelly |
| Bulloch, Morgan | Osborne, Jennifer |
| Clarke, Kevin | Prasloski, Carleigh |
| Craig, Alison | Regan, Chris |
| Dial, Kindred | Richards, Michelle |
| Fairwell, Joisan | Robb, Tavis |
| Franquet, Geraldine | Ruckenstein, Tracey |
| Gardner, Anna | Rudolf, Tanaya |
| Gauld, Nicole | Sandhu, Nav |
| Geary, Lacey | Steel, Becki |
| Hankey, Jenny | Stickney, Allison |
| Hellard, Emily | Swift, Morgan |
| Jeffery, Jasmine | Thompson, Jocelyn |
| Klear, Haley | Van Tine, Tanya |
| Lafave, Katie | Waite, Kristin |
| Loose, Shayla | Walters, Andraya |
| Love, Nikky | Waters, Callie |
| Ma, Canice | Wells, Madison |
| MacIsaac, Tobias | Whitlock, Kara |
| MacLean, Catharine | Winn, Kira |
| | Wong, Dee Dee |