Valerie Kuehne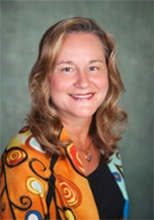 Position
Professor and Vice-President Academic and Provost
School of Child and Youth Care
Credentials
BScN (Alta), MEd (Loyola), MA, PhD (Northwestern)
Contact
Valerie Kuehne has been a faculty member in the School of Child and Youth Care since 1990 and a full Professor in the School since 2001. She also served as Director of SCYC from 1994-1997. With a background in pediatric nursing and professional experience working with all age groups, Kuehne has researched intergenerational relationships as they occur in various community contexts for almost 30 years.
Research interests
Intergenerational caregiving, child development & human development through the life course, multidisciplinary practice with children and families.
Current work
Dr. Kuehne is presently serving as Vice-President Academic and Provost at the University of Victoria.  Prior to taking this position, Valerie served as UVic's Vice-President External Relations where she was responsible for the university's government relations, community relations, marketing, communications, corporate relations, ceremonies and events, art galleries, development and alumni relations. She continues to study intergenerational relationships and participates on the Editorial Board of the International Journal of Intergenerational Relationships. She also serves on the Management Committee of the International Consortium for Intergenerational Programmes (ICIP), an organization focused on promoting intergenerational programmes, practice, research and public policy.
Publications
Dr. Kuehne has edited or co-edited three volumes, including the first focused on intergenerational program research. She has also written more than 30 peer-reviewed publications that have appeared in such journals as Developmental Psychology, International Journal of Aging and Human Development, Journal of Applied Gerontology, Child and Youth Care Forum, Child & Youth Services, and Journal of Intergenerational Relationships. Kuehne is frequently sought out for her expertise in intergenerational program research and serves as a speaker and consultant to community and university groups around North America and beyond.