Organization development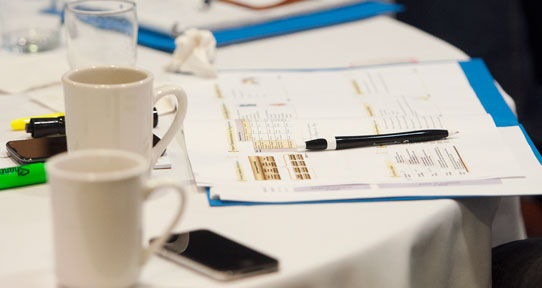 Update coming soon! 
Dear UVic community,
This page will soon be moved to be part of the Manager support website. Keep posted for updates.
---
Organization development (OD) focuses on improving the effectiveness of the organization by aligning the strategic direction, goals and business processes of the organization with our employee's talents.
Whether it is large systems changes or smaller departmental/team development needs, OD is there to strategically support leaders and staff across the university.
Areas of OD support include:
coaching
mediation
conflict resolution
communication
facilitation
change management
strategic planning
team development
leadership development
OD resources
Staff core competencies
Key core competencies desired of all UVic staff:
Personal effectiveness
Commitment to quality
Navigating change
Communication
Building equitable relationships
Teamwork
Service focus
University community
Leadership competencies
Key leadership competencies desired of all leaders within UVic staff:
Personal insight and impact
Strategic focus
Investing in our people
Building our culture
Creativity and innovation
Problem solving and decision making
Change management
Achieving results
Competency self-assessment
Competency self-assesment
The following resources and workbooks are there to support you during times of change and transition:
OD services can provide you with support for building effective team work.
The Developing Effective Teams Model provides a framework for guiding new and existing and/or changing teams to develop in five areas.
Goals: What the team aspires to achieve
Roles: The part each member plays in achieving the team goals
Procedures: The methods that help the team conduct its work together
Relationships: How the team members 'get along" with each other
Leadership: How the leader supports the team in achieving results.
It is suggested that the first area to focus on is the centre of the model (vision, mission, goals and values) however, work in any one of these areas would be beneficial and is reccomended.
Your OD consultant will be able to help determine which areas would be most helpful to focus on and help design the process and facilitate your workshop.
Below are a couple documents to help further support you in the area of team building:
OD services
OD services can improve engagement, aid with retention and create a positive and healthy work environment. 
Proactively - future planning and anticipation:
planning a large system event/retreat (strategic planning)
anticipating change
integrating teams
developing new teams
fostering learning and development of new skills
leadership coaching
Reactively - immediate help required:
engaged in a change that is creating tensions, issues, conflicts etc.
mediation and or coaching between colleagues
leadership coaching
facilitating team development
Your OD consultant can be called in to help you deal with issues when there are "grey areas" on how to handle something—when it's about relationships, about working together or about building a better workplace.

Please note: your assigned HR consultant can also help you determine if you would benefit from organization development (OD) services.
The OD consultant will use the following consulting framework to guide their work with you:
Contracting phase
We help you clarify needs, identify desired outcomes and determine options for proceeding. We also explore how we can support you in achieving your objectives.
Assessment phase
We gather more information as required and bring it back to you to identify areas for growth and build a plan for development.
We may collect information using interviews, focus groups, surveys, observations, or review historical material.
Implementation phase
We work with you to implement strategies, make changes and "grow your strengths."
Evaluation phase
We seek immediate written feedback on our work and, if applicable, a longer term assessment of results.
Related staff and forms