Lynda.com at UVic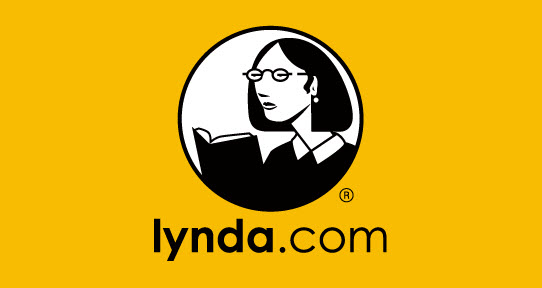 Lynda.com is an online platform with thousands of instructional videos and courses. You'll find topics like business skills, design, education & e-learning, marketing, photography, video editing, web development and so much more. Each course has multiple segments so you can watch as few or as many as you want.
UVic employees and agencies have access at no fee to Lynda.com
UVic makes the Lynda.com service available to you as an option for your personal and professional development. Your use of the Lynda.com service is voluntary.
Lynda.com will collect some information (operating system e.g. IOS 7 and IP address) directly from your device. Please be advised that any information you may choose to disclose to Lynda.com is stored on servers located outside of Canada.
When you use this service, no personal information about you is collected by or for the university (except IP address), nor does the university provide any personally identifiable information about you to Lynda.com. The service requires authentication using your NetLink ID and password. This information is not sent to Lynda.com. Only a unique identifier which cannot be tracked to you is sent.
In addition, UVic sends a department code and whether you are faculty or staff. This additional information (and not IP address) is used by the university to evaluate the service usage. Only non-identifying usage information is provided to the university.
Canadian privacy laws do not apply to personal information you provide directly to Lynda.com. You may wish to review the Lynda.com privacy policy before using the service. Questions about the collection of information by Lynda.com may be directed to the Organizational Development & Learning Services team at odls1@uvic.ca.
Please note Lynda.com uses cookies and may provide tracking information to advertisers. For information about opting out of tracking by websites, refer to http://donottrack.us/
Lynda.com is designed for all levels of learners, and new courses are added weekly. Exercise files let you follow along with the instruction as you learn and bookmarks help keep track of what you'd like to watch. Lynda.com is available 24/7 from any computer or mobile device.
Accessing Lynda.com
Before accessing Lynda.com make sure you have read UVic's privacy statement at the top of this page.
For information on minimum requirements to use Lynda.com, visit the system requirements website. All UVic faculty and staff may access Lynda.com tutorials through our licensed agreement with Lynda.com until May 2018. Please note: Students do not have access at this time.
Go to www.lynda.com
Click on Sign in at the top right corner.
In the login window, click on 'Sign in with your organisation portal'. 
Type 'uvic.ca' as the organization URL. Click Continue.
You will be directed to a UVic website, use your NetLink ID and password. Clic Accept and enjoy learning at Lynda.com!
Watch this video to learn how to move around in Lynda.com website
Is your device an iOS iPhone or iPad?
Download the Lynda.com app from the App store
Click on Login
Click on Login via your Organization or School
Enter UVic.ca to access UVic's single sign on service
Enter your NetLink ID and password
Is your device an Android?
Download the Lynda.com app from Google play
Click on Login
Click on the Web Portal tab
Enter UVic.ca and click on Login to access UVic's single sign on service
Enter your NetLink ID and password
Use Lynda.com:
On the go: Download the Lynda.com app on your smartphone and work your way through your favourite personal or professional videos on your coffee break, lunch hour, during your work out, or while sitting in waiting rooms.
As a group: Select a video and watch together as part of a staff or team meeting; use a video or series to help you when delivering lectures, presentations, or lunch and learn discussions, or start a Learning club and move through a course as a group.
As a supervisor: Suggest videos or playlists to your staff as part of their career development plan, or incorporate videos as part of your training program for new employees.
Can Lynda.com training be taken during working hours?
Managers and Staff are encouraged to have ongoing conversations about any professional development opportunities during working hours, including online learning such as Lynda.com. Where operationally possible, managers are encouraged to support employees to access job related Lynda.com courses during their work day.
Employees also have access to Lynda.com courses for personal or professional development outside of their normal workday, from home or their mobile device.
Can instructors use Lynda.com videos in class?
As an instructor, you can show Lynda.com courses or videos in your on-campus or face-to-face classes as long as the classes are not being recorded or shared out. You will not be able to embed the videos in your online course space. You can create links but your students cannot access them.
Featured Lynda.com playlists
Create custom playlists to track your favourite videos or to design a personal learning program around particular themes. Click here to create your own playlists.
Here are some playlists of the month we have created especially for the UVic community, enjoy!
Learning basic office 2010                                                Basics of customer service
Have you or your teams developed a playlist you think could be useful to other UVic users?
We would love to post it here! Share the playlist by sending a link to odls1@uvic.ca
Who to contact:
UVic Computer Help Desk

For:

Login Issues to lynda.com
Browser Issues

Contact:UVic help desk

lynda.com

For:

Support (after successful login) with technical issues and site navigation
questions around courses, playlists ect

Links: