UVic Careers - resources for hiring managers
About UVic Careers
UVic Careers is the online job management system for all staff job postings in the following employee groups: CUPE 917, CUPE 951, Exempt Support Staff, PEA and Management Excluded.
Log in using your NetLink ID. If you come to a log-in screen requesting your email and password do not use these fields as they're for external users.
To create job requisitions in UVic Careers you need access to the system as a hiring manager. If you need this level of access, please have your supervisor email uviccareers@uvic.ca with your:
full name
employee ID (V#)
email address (primary rather than departmental).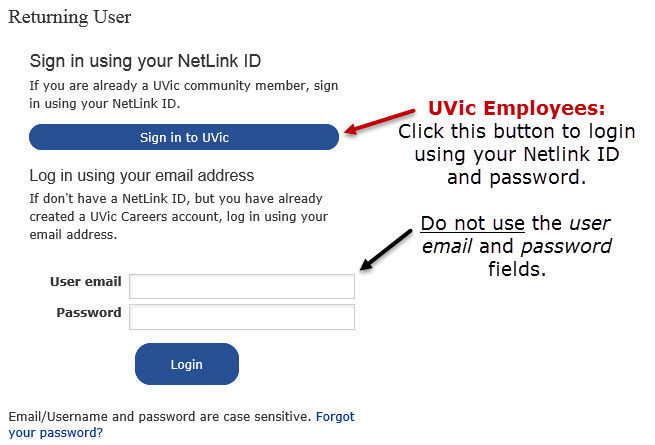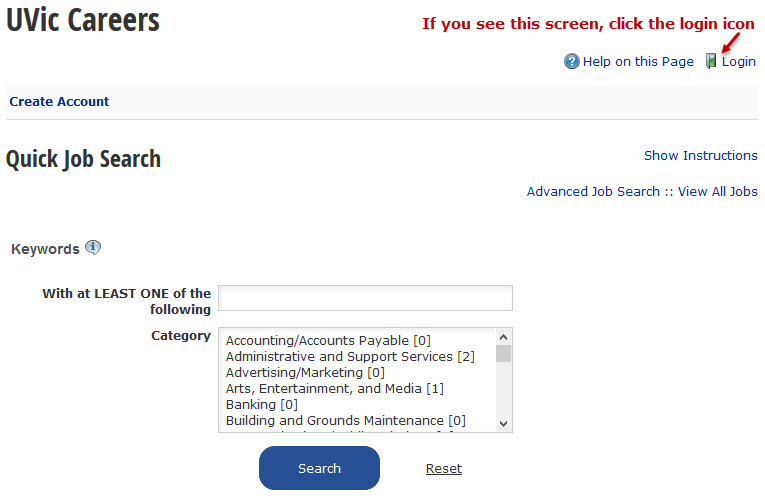 Posting a job
To create a requisition you'll need:
position number of the job you're posting - y

ou can find position numbers by logging in to FAST

position number of the supervisor
an approved job description that's been reviewed by your HR advisor. If you do not have an approved job description contact your HR Advisor.
Get more details in the Create a requisition for a job posting quick guide.
If you have an approved job description for a new position but no position number, please choose POSITION NUMBER REQUIRED in the "Employee group" field and NEW in the "Title" field. This will take you through the process to obtain a Banner position number and have your position job profile created.
The system will confirm when a job profile has been set up for your position. Get details on how to navigate the system in the Create a requisition for a new position quick guide.
Once your new position has a job profile you'll need to Create a requisition for a job posting.
All posting requistions will follow the appropriate approval process and the Budget Office will be the final approver.
The Requisition approvals quick guide describes key steps in approving a requisition. It also describes how to edit rejected requisitions and re-submit them for approval.
Screening and reviewing applications
Hiring and onboarding
Initiating onboarding is the responsibility of the hiring manager. This is a key process in UVic Careers and is the process through which your new employee will receive a V00#, NetLink ID, benefit and payroll forms.
The Hiring and onboarding quick guide describes the key steps in hiring and onboarding a new employee.
Other processes
Internal applicants often require specific considerations as a result of legal obligations. In the case of union competitions, there are items within each relevant Collective Agreement that you will need to confirm:
CUPE Local 951:

CUPE Local 917:
PEA:
The Communicating with applicants quick guide describes the process for considering and notifying internal applicants in UVic Careers.
Additional Resources
Quick guides
Video Tutorials
Additional
recruitment resources and tools
are available. These resources provide best practice recruitment tools and techniques to support you throughout the hiring process.
Quick guides
Video Tutorials
Related staff and forms