Employee learning calendar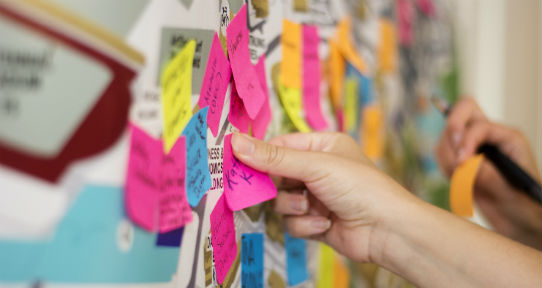 The Employee Learning Calendar supports the professional development of all UVic regular full-time and part-time employees by offering free of cost learning sessions. Our learning sessions are determined through considering the UVic strategic framework, the UVic competency model, employee requests, and facilitator availability.
Please note a department FAST code is required upon registration but is only charged in case of a late cancellation or no-show.
For more information please read our service policy.

We continuously add new learning opportunities throughout the year. Click on the button below to explore our current offerings.
Version 1.1 (last updated Jul 26, 2019)

The Learning Central portal at the University of Victoria (UVic) is managed by Organization Development and Learning Services (ODLS) within Human Resources (HR). The portal supports employee training and learning records management by UVic training providers. Access to the Learning Central portal ("portal") is granted upon a user's review and acceptance of a set of terms and conditions ("agreement"). Any modifications to this agreement will be posted with the assumption that continued use of the portal indicates acceptance of such changes.

Information Disclosure
Your learning records are visible to your direct supervisor or manager through the portal.
Also, by using the portal, you agree to make your contact information and employment status available to portal administrators (ODLS staff and other campus training providers).

Portal users are responsible for seeking appropriate supervisor approval prior to registering for training. Some operations in the portal may require you to provide a FAST code and personal dietary restrictions. This information will be visible to portal administrators only for the purposes of applying a service policy or arranging catering services when applicable.
Your interactions within the portal, including registering for courses, posting courses, learning records and other data will be stored on servers located in Canada at the University of Victoria.
University Policies
Use of the Learning Central portal is subject to the following UVic policies and guidelines:
in addition to applicable service policies associated with the courses you are taking. These policies will be highlighted during the registration process and are a result of the fact that training may be organized by various departments and service providers.

Access
The portal is available to students, staff, faculty, and authorized administrators at the UVic via single sign-on with a primary NetLink ID. Upon leaving the university, you will lose access to your account. If you would like assistance getting a copy of your learning records, contact ODLS at odls1@uvic.ca. 

Support
Support for the portal is provided by ODLS; however, support for specific courses is provided by the department organizing the training. By using this portal, you consent to receive communications including notices, announcements, feedback, or support from relevant portal administrators. Portal administrators may provide all such communications by email or by posting them as a notice on the Learning Central website.

Disclaimers
ODLS will endeavour to ensure that the portal is available 24 hours a day; however, access to this site may be suspended temporarily and without notice in the event of system failure, maintenance or repair, or for reasons beyond the control of ODLS.

The portal may contain content, references and links to other websites outside the control of UVic. UVic is not responsible for, does not guarantee access to, and does not assume endorsement of external content.

For more information about our NEW registration system Learning Central click here.

For comments, questions and feedback, contact odls1@uvic.ca