University Club (UCL)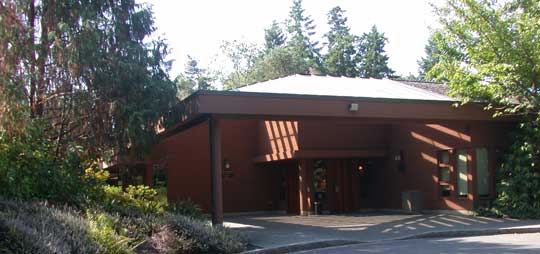 The University Club of Victoria (formerly called the Faculty Club) opened for business on March 16, 1982. The west coast design and cedar construction of the building lends itself gracefully to the natural picturesque setting in a wooded dale. The building, located on campus, is surrounded by high trees in a quiet, wooded area. Artistic landscaping with flowers and shrubs blooming year round are reflected in the adjacent pond.
The club's home-like setting provides an atmosphere conducive to relaxing in comfort, meeting and enjoying the company and conviviality of others, or conducting business away from the office.
In keeping with the university's commitment to encourage interaction between the university and the community, the club facilities are also made available to off-campus groups as long as they are sponsored by a member of the University Club.
Learn about membership on the University Club site.