Centennial Stadium (STA)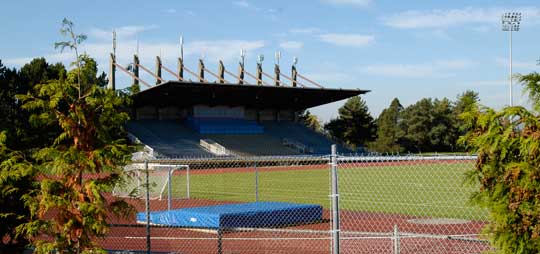 UVic's Centennial Stadium, extensively renovated in 1994 for the Victoria Commonwealth Games, accommodates UVic sporting events and school meets for students from Victoria and around the province. Neighbouring fields are used both by varsity sporting teams and intramural teams for soccer and rugby practices and tournaments.
To enquire about booking the Centennial Stadium or other athletic facilities, call 721-8406.