Sedgewick Building (SED)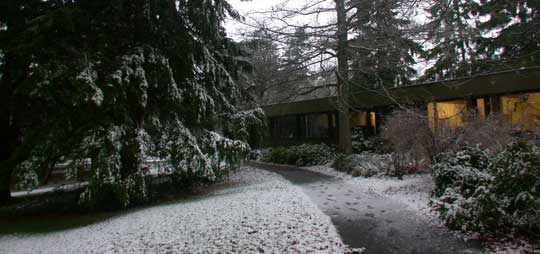 Sedgewick houses some of UVic's research centres as well as administrative offices (including Equity and Human Rights, Communications + Marketing and Human Resources). The one-storey building has three wings: A, C, and Vandekerkhove, all of which are physically separated in different buildings with separate entrances.
History
The building is named for Dr. Garnett Sedgewick (1882–1949), who was the dynamic head of the University of British Columbia English department from 1918 to 1948. His name commemorates the close link that UVic's predecessor Victoria College had with UBC.
The Vandekerkhove Wing is named after Allen and Loreen Vandekerkhove, who were instrumental in establishing the Centre for Studies in Religion and Society, which is housed in the wing.