McKinnon Building (MCK)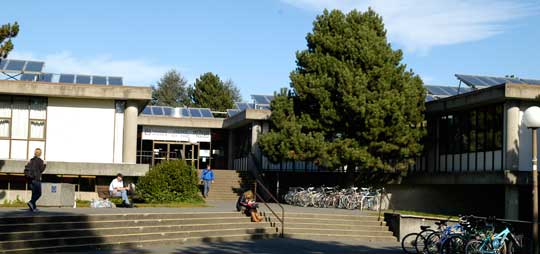 The McKinnon building was built in 1975.  It's located near the bus loop, near parking lot 2.
About
Prior to the Centre for Athletics, Recreation and Special Abilities (CARSA) building opening in May 2015, McKinnon was used as a recreation facility. It included an indoor pool, fitness and weight room, dance studio, outdoor tennis courts and a large gym.
A legendary figure in the Victoria sports community, Archie McKinnon (1896 - 1984) came to Victoria in 1913 and joined the YMCA staff as a swimming and track and field instructor. His full-time association with the Y continued until 1961. McKinnon coached Canadian athletes at four Olympic games.