MacLaurin Building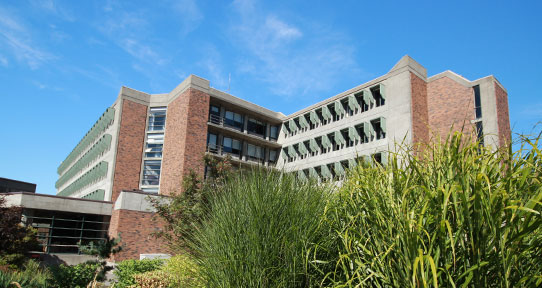 The MacLaurin building is home to UVic's Faculty of Education and School of Music. The UVic curriculum lab contains more than 30,000 teaching tools and multi-media resources for creating lesson plans.
The David Lam Auditorium, located on the south side of the MacLaurin building, hosts a number of lecture classes and is also the main venue for several of the university's major public lecture series. The 323-seat lecture theatre was renamed the David Lam Auditorium in 1986.
The MacLaurin music wing was completed in 1978 and houses the 200-seat Phillip T. Young recital hall, numerous practice rooms and a professional quality recording studio.
Naming

Dr. Donald L. MacLaurin (1881-1958) was the founding Principal of the Victoria Provincial Normal School, which he led from 1915 to 1932 when he became assistant superintendent of education for BC. The Victoria Provincial Normal School was a predecessor of UVic.