Glover Greenhouse Facility (GGF)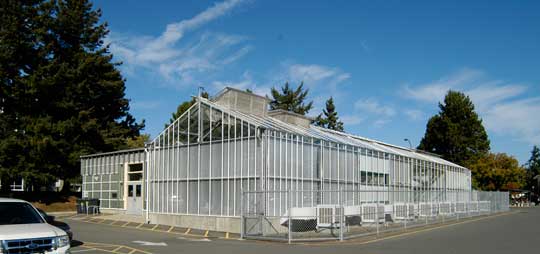 The Glover greenhouse includes six computerized, climate-controlled greenhouses. The centre focuses on forest regeneration and biotechnology research.
Completed in December 2001, the facility was named in memory of Bev Glover, a UVic biology lab instructor who passed away in September 2001 after a lengthy battle with cancer. Glover earned a BSc in biology from UVic in 1979 and returned to teach in 1989.