Finnerty Gardens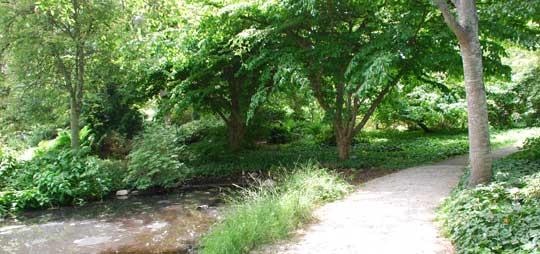 One of Canada's best collections of rhododendrons is on display in the University Finnerty Gardens.
The spectacular three-acre plot is tended by the Finnerty Garden Friends, a special group of UVic alumni and community members who advise on the planning and development of the year-round garden.
Finnerty Gardens contains more than 200 species of rhododendrons, with some plants reaching over six metres in height. Every year the Garden Friends host an annual plant sale and sell hundreds of varieties of rhododendrons, azaleas, native plants, alpines, specialty roses and herbs.
Visit Finnerty Gardens in April and May to see the rhododendrons at their best.