Elliott Building (ELL)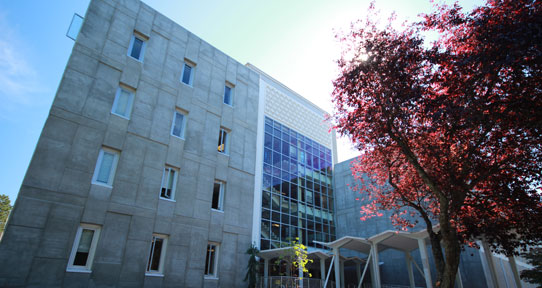 The three-storey laboratory and four-storey office and research wing was built in 1963, and the Elliott lecture theatre was constructed the following year. The Elliott building was one of the first built on campus and is topped by the Climenhaga observatory.

The observatory is named after astrophysicist John L. Climenhaga (far left). He was the founding head of the physics department, and also served as dean of arts and science from 1969 to 1972. He retired in 1982.
Naming

Percy Harris Elliott (1882 - 1943) joined the faculty of UVic's predecessor Victoria College in 1908, lecturing in both physics and chemistry.
Elliott served as college principal from 1927 to 1943.