Engineering/Computer Science (ECS)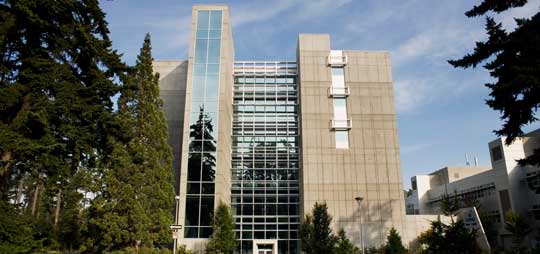 The Engineering/Computer Science building was completed in June 2006. Designed by Terence Williams, the leading-edge structure was completed within three years and on budget.
Sustainable design features including optimized natural light, a recycled water plumbing system and natural landscaping. The overall building is 25% more energy efficient than the Model National Energy Code for Buildings. It was the second campus building to earn Gold-level status in the Leadership in Energy and Environmental Design (LEED) Green Building Rating System.