Cunningham Building (CUN)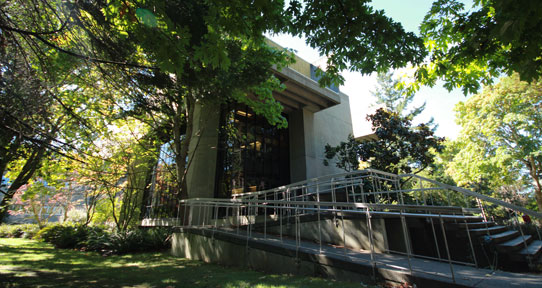 There are numerous specialized research facilities in the building, including an electron microscope laboratory, controlled environment chambers, animal care laboratories, aquarium facilities, and a biohazard laboratory. The building, designed by architects Arthur Erickson and Geoffrey Massey, was completed in 1971.
Naming

Jeffree Aikin Cunningham (1886-1974) was a native Victorian and student of UVic's predecessor Victoria College in 1906 and 1907.
Cunningham became a biology instructor at Victoria College in 1924 and headed the biology department until his retirement in 1951. From 1933 to 1944 he served as college registrar and from 1944 to 1951 as vice-principal.
For his contributions to the institution, he received the university's first honourary LLD degree in 1964.