Cornett Building (COR)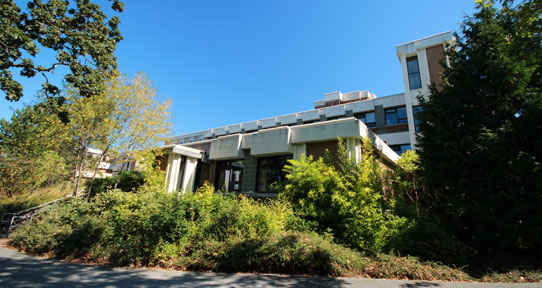 This three-storey building was built in 1966, and links four distinct architectural elements around a small and intimate inner quadrangle.
The Cornett building is named for Thomas Warren Cornett (1887-1924).
An outstanding teacher of history at UVic's predecessor Victoria College in the early 1920s, Thomas Warren Cornett died tragically in a 1924 drowning accident.