Clearihue Building (CLE)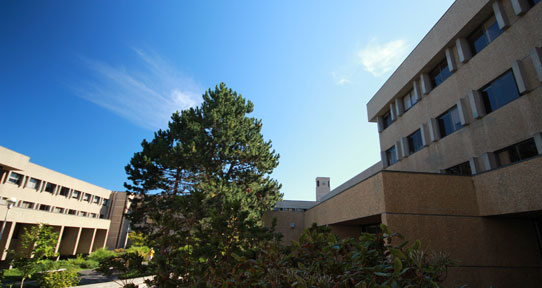 Clearihue, the oldest academic building on campus, is home to UVic's humanities departments (English, philosophy, languages, linguistics, Greek & Roman studies, medieval studies, Germanic and Slavic Studies, history, women's studies, Pacific and Asian studies), and the Technology Solution Centre. The original building was constructed in 1962, followed by a 1971 addition.
Naming

The building is named for Judge Joseph Badenoch Clearihue (1887-1976), a native Victorian and a student in the original Victoria College class of 1903-1904.
As chairman of the Victoria College Council from 1947 to 1963, Clearihue played a major role in creating the University of Victoria, of which he became the first chancellor (1963-1966).