The Edge of sustainability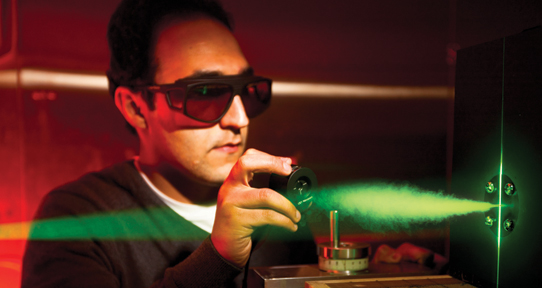 Sustainable teaching, research and operations
With a wealth of natural and landscaped open space across a 166-hectare campus, almost anywhere you walk, you'll see why the surrounding West Coast campus inspires us—in our teaching, our research, and in how we plan and manage our campus.
Sustainability is a key part of the curriculum in nearly every major field at UVic, from science and engineering to social sciences and law.
The Gustavson Business School makes sustainability a core component of its curriculum as well, and is home to two research centres devoted to sustainable economies and business practices. 
Across the board, UVic research is at the forefront of sustainability breakthroughs for our changing world. We're a global leader in climate and ocean sciences, and sustainable energy research as well. UVic was also selected to host and lead the Pacific Institute for Climate Solutions (PICS), a province-wide hub for internationally leading climate change research.
Our campus operations also reflect our focus on sustainability. All our new buildings are constructed to meet the LEED Gold standard, one of the highest green building ratings in the world. Most are situated on former parking lots to preserve our natural spaces.
Valuable initiatives across campus—from strategic purchasing changes and transportation initiatives, to student-led proposals and changes in teaching curriculum—have further embraced sustainability in ways that bring both tangible results and an increased level of cultural know-how that continues to help us improve, individually and institutionally.
More sustainability initiatives