Indigenous focus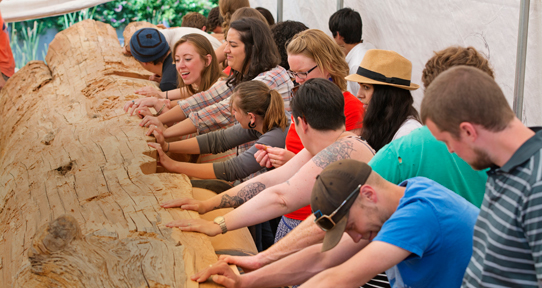 We acknowledge and respect the Songhees, Esquimalt and WSANEC peoples on whose traditional territory the university stands and whose historical relationships with the land continue to this day. We are grateful to be working for an institution that is committed to the ongoing work of decolonizing and Indigenizing the campus community both inside and outside the classroom. The recent TRC Calls to Action have highlighted the importance of ongoing work and has acted as a catalyst for bringing a broader community together to reflect on our collective responsibility in the ongoing process of reconciliation. In this spirit, we reflect on the teachings of Songhees Elder, Skip Dick, and we are reminded that by honouring the stories and histories of our ancestors, we honour the paths of those yet to come.


Robina Thomas, Director, Indigenous Academic and Community Engagement
& Ruth Young, Director, Office of Indigenous Affairs
UVic offers a growing range of academic courses and programs, research, student services and community partnerships that reflect the cultural and historical perspectives of Indigenous people and are aimed at contributing to reconciliation and supporting student success.
More than 1,000 Indigenous students—including more than 200 graduate students—now choose UVic for their studies each year—a tenfold increase over the past 15 years.
Read UVic President Jamie Cassels' update on the Truth and Reconciliation Commission report (pdf).
More Indigenous initiatives