3MT history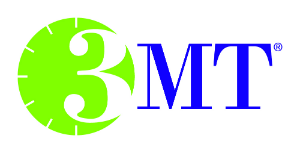 Three Minute Thesis (3MT®) is a research communication competition developed by the University of Queensland which challenges Master's and Doctoral students to present a compelling oration of their thesis and its significance in just three minutes in language appropriate to a non-specialist audience. ​The challenge is to present complex research material in an engaging, compelling way, using only one stationary slide.
The first 3MT was held at the University of Queensland in 2008 and is now running annually. In 2009 and 2010 the 3MT competition was promoted to other Australian and New Zealand universities and enthusiasm for the concept grew. During 2011 and 2012 the 3MT competition became even more widely known throughout the world and is now held in twelve countries.
The skills developed while preparing for and competing in 3MT® are important for your growth as a professionals. During job interviews, networking with colleagues and conversations with family and friends, you will often be in situations where you must describe your research, and its larger importance to a non-specialist audience. Being able to balance complexity and depth with clarity and concision, 3MT® hones skills that will benefit you in your future professional career.
3MT® also provides an excellent opportunity for showcasing your research across disciplines and with the general public. The event will be advertised widely and participants will benefit from sharing insights on their research with a diverse audience.
The first University of Victoria 3MT competition is being launch in 2013-2014.  We would like to acknowledge the support of the University of Queensland in this initiative.