T. S. McPherson Society Luncheon 2018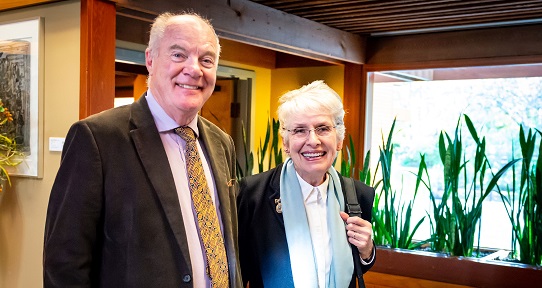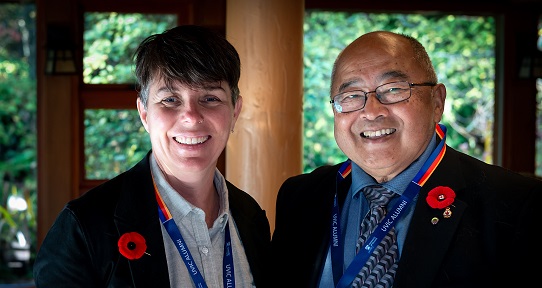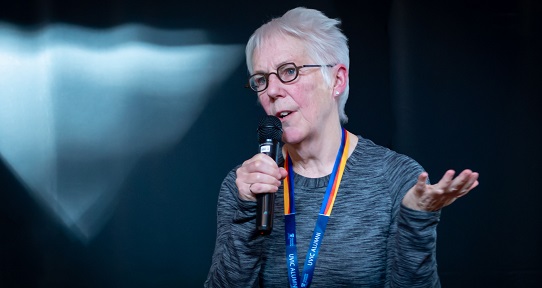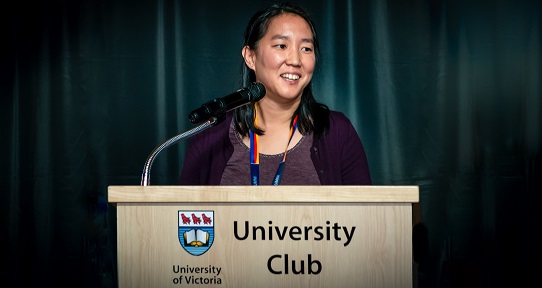 The theme was "oceans" at the fifth annual T. S. McPherson Legacy Society luncheon in November 2018. Donors who are committed to leaving a legacy gift to UVic were fascinated by our two guest speakers, graduate student Amanda Timmerman and Kate Moran, President and CEO of Ocean Networks Canada (ONC).
Amanda showed us slides of her adventures in a research vessel off the coast of BC. She is studying phytoplankton, the crucial base of the food chain in our oceans. Her video of storm-tossed waves from the prow of a heaving ship elicited a few groans. Amanda expressed heartfelt appreciation for the legacy gift known as the Dr. Arne H. Lane Graduate Fellowship in Marine Science, which helped her achieve her research goals.
Next, the audience learned about Dr. Moran's impressive international career in oceanography. Then she showed how ONC gathers long-term, continuous scientific data from our oceans and makes it available online to assist researchers, communities, industry and policy-makers. You could hear a pin drop in a room that had been quite boisterous a few minutes earlier.
It was the fullest-possible house at the University Club and we were delighted to see lots of hugging as old friends mingled and new friends met.
Special thanks to our photographer Deborah Price for capturing our special moments.
Most importantly, thank you to the more than 275 T. S. McPherson Society members for their commitment to leaving a legacy gift to the University of Victoria.
For more information on donating to UVic, please contact mgrlegacydev@uvic.ca or 250-721-8967.