Impact Week

Last year's Impact Day— this year's Impact Week
Every facet of UVic has fingerprints of donor support and engagement all over it –from ground-breaking research initiatives to community outreach programs and of course, the campus we work, play, and study on. There is so much we want to recognize and celebrate; this appreciation and gratitude could no longer be contained to a single day!
March 14-18, 2022, marked UVic's first Impact Week.
Throughout the week, we celebrated the acts of kindness, generosity, and engagement that make UVic more accessible and enriching. Each day highlighted a different element of philanthropy and encouraged you to learn about, reflect on, and thank those who make a difference at UVic and beyond. 
Missed out, but still want to participate? 
Immerse yourself in the history behind some of UVic's donations and reflect on what's been made possible today because of donor generosity.
It's not only money that makes a difference, but also time and talent that individuals invest into the UVic community and beyond!
Recently, several UVic alumni generously gave their time and expertise to answer your questions in our Ask an Alumni series.
UVic students and student clubs love to give back, like political science student, Kai Richins who helps the Greater Victoria Green team remove invasive species from campus and in the community.
Learn about UVic's community of experts that are available to speak at schools, community events, and other organizations - for FREE! UVic's Speakers Bureau features 543 topics from passionate volunteers committed to a better future for people and the planet.
If you have a story of a UVic student, club, faculty and staff, alumni or donor getting involved either here on campus or anywhere else, tell us about it on socials and share the impact with #YourUVicImpact
This is your UVic.
Thank you to all the alumni, faculty and staff, and community members, past, present and future, who have made an impact on this university.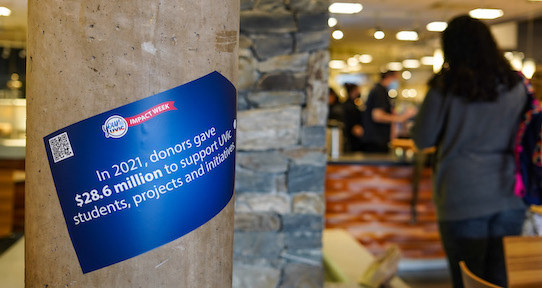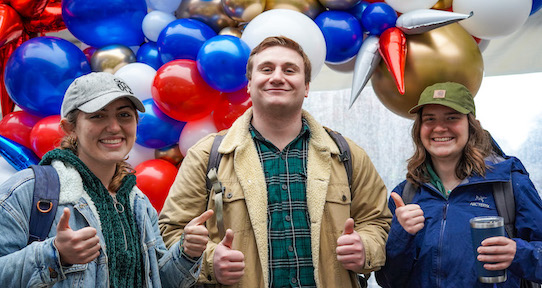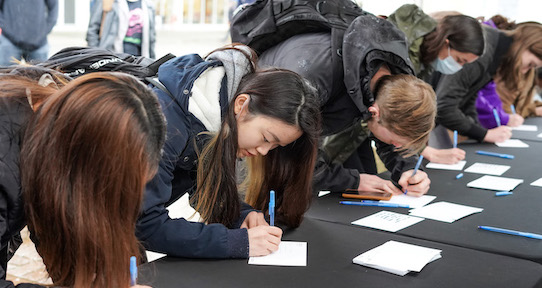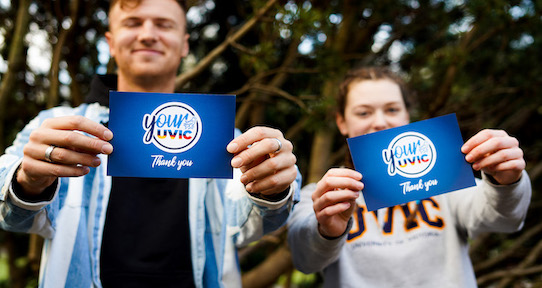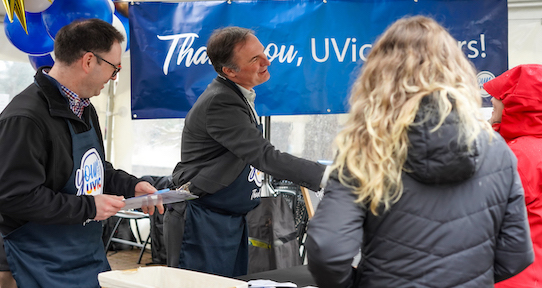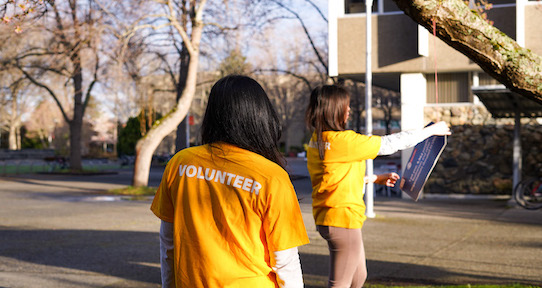 More things worth celebrating 
Last year, 4,962 people, businesses and other organizations donated to UVic.
During Impact Week 2022, UVic students participated in a campus wide Tag Day scavenger hunt and voted to make a $5,000 impact to the 

UVSS Food Bank and Free Store!

In 2021, donors gave $28.6 million to support UVic students, projects, and initiatives.
Last year, 2,190 UVic alumni donated to the university.
575 students endured the pouring rain to individually express gratitude and appreciation for donor support during Impact Week's Thank-A-Donor.
Last year, 678 UVic faculty and staff members made a gift to the university.
Last year, 1 in 8 students received a donor-funded award, with a total $6.9 million given out!
In 2021, 28% of donations supported student awards and 11% supported research at UVic.
Last year, 1,731 donors gave to UVic for the first time. 
Donate to make an impact 
When you make a gift today you make a difference in the lives of UVic students and programs right now and contribute to a shared vision for the future of this university.
Get inspired from Impact Day 2021
Can't wait for Impact Week and want a taste of what's to come? Please enjoy this virtual tour of campus from two students showcasing the many (and often surprising) ways philanthropy positively impacts their UVic experience—from Impact Day 2021.