Community collaboration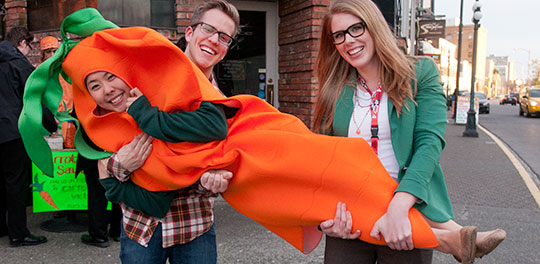 Proud to be partners
The University of Victoria is proud to partner with our community beyond the campus to make our region and our world a better place to live. Read how we're Celebrating UVic in the Community.
UVic's commitment to the social, cultural and economic advancement of the communities it serves close to home and around the world runs deep.
Building strong partnerships with community organizations and actively engaging citizens from all walks of life is fundamental to the UVic approach.
Our community service takes many forms, including:
More community resources