Tim Lilburn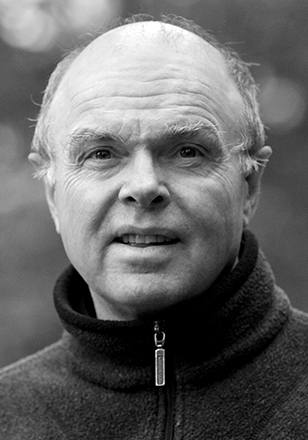 Position
Professor
Writing
Status
Contact
Office: FIA 229
Credentials
BA (Regina), MA (Gonzaga), PhD (McMaster)
Area of expertise
Poetry, the philosophical essay, the ecological essay.
Biography
Tim Lilburn is the author of eleven books of poetry, including Kill-site, To the River, and Moosewood Sandhills, Assiniboia and Orphic Politics. He has been nominated for the Governor General's Award in Literature twice: in 1989, for Tourist to Ecstasy, and in 2003, when he received the award for Kill-site. His most recent book of poetry is the masque The House of Charlemagne, published by the University of Regina Press, 2018. His essay collection The Larger Conversation: Contemplation and Place came out with the University of Alberta Press in 2017.
He is also the author of the earlier book of essays Living in the World as if It Were Home (1999), a book on ecology and desire. Going Home, from House of Anansi (2008), continues to explore the preoccupations of Living in the World, tracing the nearly forgotten Western contemplative tradition from Plato through Christian monasticism, and considering the relevance of this tradition to both contemporary poetry and politics. With the publication of The Larger Conversation, Lilburn completes his trilogy on eros, politics and the environment, a project that spans more than two decades.
Lilburn is the editor of, and a contributor to, two influential essay anthologies on poetics, Poetry and Knowing and Thinking and Singing: Poetry and the Practice of Philosophy. Lilburn's work has been translated into French, Chinese, Serbian, German, Spanish, and Polish. It has been widely anthologized both in Canada and internationally. In addition to the Governor General's Award, Lilburn's work has received the Canadian Authors Association Award, the Saskatchewan Book of the Year Award, and the Saskatchewan Nonfiction Award. He is currently at work on new poems and essays.
Tim Lilburn was made a Fellow of the Royal Society of Canada in 2014. In, 2017, he became the first Canadian to be awarded The European Medal of Poetry and Art, the Homer Prize. A Selected Poems will be released in China in 2020. Lilburn taught at Middlebury College in the fall term of 2018, where he gave a three-part lecture series, "Contemplative Practices, Contemplative Pedagogies," to faculty as part of the Middlebury's long-term mindfulness project. He was a Faculty Fellow at UVic's Centre for the Study of Religion and Society in 2019.