Applied Theatre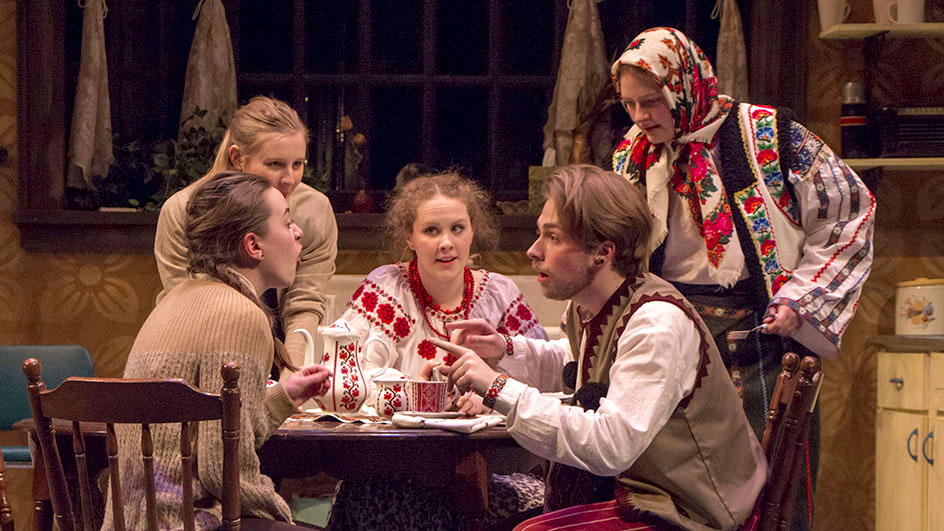 Applied Theatre is the use of theatre and drama skills for the purposes of teaching, bringing about social change and building a sense of community.
Where is Applied Theatre used?
In the classrooms to teach drama and a variety of other core subject areas using dramatic skills
In the education and training of health practitioners, lawyers, and many other areas to role-play career-related situations (whether a reenactment of a trial or medical symptoms) to identify and practice interpersonal relations
At seniors centres to devise educational and entertaining performances to address issues in gerontology, bring personal stories to life and build community
In museums as interpreters to enact historic moments in exhibition settings
In communities as an intervention or public awareness tool to address social issues – like addiction, recycling or racism – as a way of engaging a specific audience in a dialogue about these issues.
You will learn:
Acting, role-playing and improvisational skills based on real-life scenarios
Leadership and directorial skills 
Using improvisation and group collaborative skills to create scripts
How to build a sense of community within a group of people
Alternative ways of presenting information
Research skills
Communication, public speaking and presentation skills
How to purposefully adapt your information and presentational approach for specific audiences and environments.
Organizational and strategic planning skills 
Creative curriculum planning
Historical examples of Applied Theatre applications
Our program:
Offers a combination of theoretical foundations and practical applications
Creates opportunities to work with diverse groups across campus and in the community
Focuses on group project work in the second and third year
Provides you with the knowledge and skills to research, design and implement your own self-directed project in the fourth year.