Francis Matheu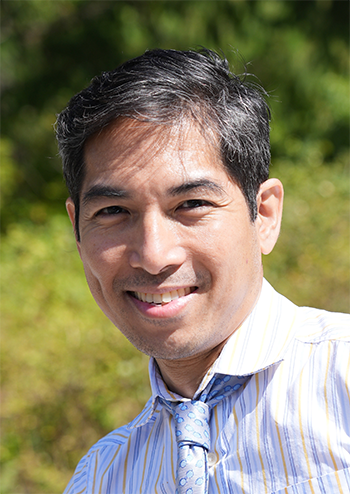 MFA Directing
Contact
Credentials
Bachelor Degree from Philippine Women's University
FRANCIS MATHEU is an independent Filipino theatre artist and international student currently finishing a degree on MFA in Directing at the University of Victoria's Department of Theatre. In Manila, through Twin Bill Theater - a company he founded with his twin brother - he engages in presenting plays that mirror the community's social ills to stir minds for constructive societal revolution. He utilizes theatre as a venue for formal dialogue and intellectual intercourse to address relevant issues that prevail to plague and influence society's condition.
In the fall and spring terms of 2021-2022, Francis directed David Henry Hwang's A Sound of a Voice and Harold Pinter's The Dumb Waiter at the Phoenix Theatre as classroom exercises - underscoring the subjects of gender subjugation and authoritarianism. In the same manner, as the world witnesses the rampant spread of disinformation through the unrelenting advancement of vicious movers in revising historical facts and current events in the post-pandemic years, Francis is set to stage Caryl Churchill's Vinegar Tom in February as part of Phoenix Theatre's 2022-23 theatre season. Harnessing theatre as a platform to combat disinformation, he aims to unpack and accentuate Churchill's exquisite depiction of gender inequality, and patriarchal supremacy coerced through the conscious efforts of both ordinary individuals and people in power in institutionalizing baseless fabricated stories against the powerless and the innocent. Being a cultural worker and theatre artist, campaigning against the rapid expansion of disinformation propaganda became a calling that's too difficult to reserve.
Before arriving in BC, Francis is part of the vibrant mainstream theatre industry in the Philippines, acting in nearly 50 plays and musicals combined. As a creative artist, he has directed and choreographed 15 cantatas, 11 plays, and 11 musicals including Grease, I Love You, Because..., Children of Eden, The Wedding Singer, Lysistrata and Dancing Lessons. In Victoria, he was assistant director for Blue Bridge Repertory's production of Hedda Gabler at the Roxy Theatre. 
Following his graduation from UVic, Francis envisions designing an initiative to champion Filipino productions to protect, preserve, and promote Philippine history and culture through devised original theater works. This initiative aims to connect with the 2nd and 3rd generation Filipino migrants to assist in meeting their cultural exigencies while living on foreign soil. Francis aspires to exhaust every possible artistic breakthrough to reach a wider Filipino audience in the international community while advancing the importance of cultural and social awareness and development. In September, Francis is scheduled to direct Malour Jacob's monodrama, Pepe, for Theatre Inconnu.
Awards: 2022 Robert G. Lawrence Scholarship (CATR)