Vjosa Mala, nee Malokaj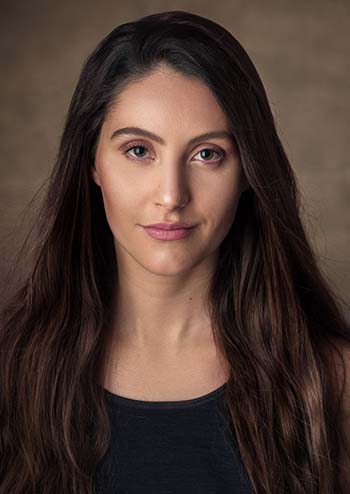 Program: MA Applied Theatre
Credentials
BA University of Prishtina
Vjosa Mala is an Actress, Drama Teacher and Playwright from Kosovo. She received her Fine Art's BA degree in Acting from the University of Prishtina, Kosovo. Currently she is doing her Master of Applied Theatre at the University of Victoria. She has been part of many festivals in Europe and has won many awards. 
Ms Mala has performed and written many different plays, such as Audition, Rozi's Fate and Santa Claus. Her one-person show, Audition, was performed more than 50 times all across Europe and Rozi's Fate premiered at The ONE Festival 2018 in New York. She was the lead in the show Colour of August that was part of the ITS (International Theatre School) Festival in Amsterdam.
Vjosa was part of many acting workshops in Paris, Kosovo and Albania. As a drama teacher, she was a founder of an art school in Kosovo named Nart where she taught children about acting. Several of her workshops used drama to teach people how to open up their personalities, raise their socio-psychological awareness, increase their ability to problem-solve and strengthened their communication skills.