Elissa Poole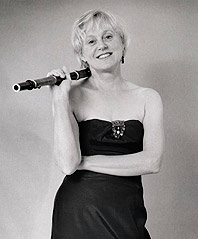 Position
Sessional Lecturer
Music Appreciation
Contact
Credentials
BA (Penn. State), MA, PhD (UVic)
Area of expertise
Areas of research & creative activity
Specialist in early music: 18th-century repertoire
Performance on 18th-century flutes
Music journalism
Courses
MUS 115 Music Appreciation
MUS 100 Fundamentals of Music
Brief biography
Elissa Poole has a BA in Fine Arts from Pennsylvania State University (1972), and an MA and PhD from the University of Victoria (1984). She was an artist-in-residence at the University of New England, Armidale, NSW, Australia from 1986-91 and has been teaching at the University of Victoria since 2000. Courses taight include performance practice, aesthetics, berlioz and counterpoint.
Selected professional & creative achievements
Dr. Poole has appeared on many commericial recordings, broadcasts and performances with Tafelmusik Orchestra (1985-present). She is a founding member, with harpsichordist Colin Tilney, and artistic director of Les Coucous Bénévoles, a period instrument ensemble specializing in music of the 18th-century and present day. They have commissioned original works for the ensemble and produced six commercial recordings. Dr. Poole is also a founding member, with percussionist Richard Sacks, of Strange Companions. 
Since 1994, she has authored regular music criticism and feature articles for the Globe and Mail, Canada's national newspaper, as well as music journalism for Maclean's Magazine Opus Magazine, Opera Today, Opera Now, and Words and Music.
Selected publications
"The Brunetes and their Sources: A study of the Transition from Modality to Tonality in France." Recherches sur la Musique francaise classique XXV, 1987, Paris.