Susan Lewis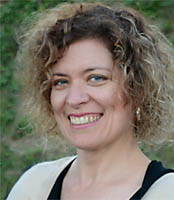 Position
Associate Vice-President Academic Planning; Professor
Musicology
Credentials
Contact
Biography
Dr. Susan Lewis is appointed as Associate Vice-President Academic Planning for the period from January 1, 2020 to June 30, 2025. In this role, she leads the development and redesign of academic programs, oversees reviews of existing programs as part of the university's quality assurance reporting, creates domestic partnership agreements, and leads experiential learning through oversight of the Co-operative Education Program and Career Services and the Division of Learning, Teaching Support and Innovation.

Susan holds a PhD in Musicology from Princeton University, and a Master of Fine Arts (Princeton), Master of Music (University of Arizona), and Bachelor of Arts and Bachelor of Music degrees from Queen's University. Her international experience includes studies at the University of Glasgow and University of Edinburgh, and active research and global partnership networks that span North America, Asia and Europe. Prior to her appointment she was Dean of the Faculty of Fine Arts and Director of the School of Music at the University of Victoria, where she also has an appointment as Professor of Musicology.

Susan has fostered and practiced innovative teaching and research, with a distinguished record in course design and delivery, experiential and research-inspired learning, mentorship, and publication in the field of musicology. She has published three sole-authored books and one co-authored book on European and global music from 1500-1750 with the support of a Standard Research Grant and Insight Grant from SSHRC.
Dr. Lewis has a strong record of achievement as a researcher, teacher and administrator. She has a successful track record of advocacy, leadership, and support with an emphasis on student success, teaching excellence, research and creative activity, experiential learning, and research-inspired teaching. Dr. Lewis has extensive experience serving on executive boards for a number of regional, national, and international organizations that support higher education, research and technology and scholarship, including the American Musicological Society and the Canadian Association of Fine Arts Deans.
Selected professional & creative achievements
Susan Lewis and Maria Virginia Acuña, Claudio Monteverdi: A Research and Information Guide. Routledge, 2018. 242pp. Research funded by SSHRC Insight Grant, 2012-2016
Lewis, Music of the Baroque: History, Culture, Performance. Routledge, 2016. 376pp.
Lewis, The Madrigal: A Research and Information Guide. Routledge Music Bibliographies, Routledge Press, 2011. 374pp. Research funded by SSHRC Standard Research Grant, 2009-2012
Lewis, Editing Music in Early Modern Germany. Aldershot: Ashgate, 2007. 290pp. Short-listed for the Lewis Lockwood Award from the American Musicological Society
Internal Research Grant/SSHRC General Grant, 2008-09, 2007-08, 2006-07, 2005-06, 2004-05, 2003-04, 2002-03
Research Fellow at the Helen Riaboff Whiteley Center, WA, 2014, 2013, 2009, 2008, 2006
Herzog August Bibliothek, Scholarly Fellowships, 2005, 2002 
Courses
Curriculum designer and educator for twenty-one courses for 800+ students that explore the relationships of text, movement, and sound; promote cultural and technological learning outcomes; and mobilize digital media to strengthen Canadian culture and identity.