Anna Höstman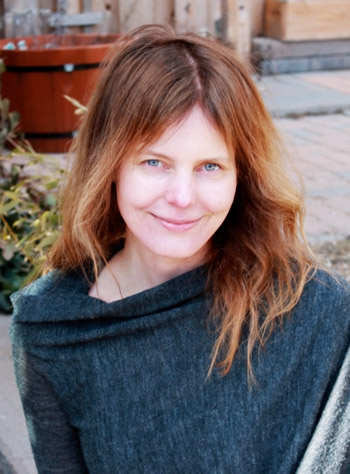 Position
Sessional Instructor
Composition
Credentials
BMus (UVic), MMus (UVic), DMA (Toronto)
Contact
Courses
M105: Introduction to Composition
Sonic Lab New Music Ensemble, Director
M101A and M101B
Brief biography
Anna's music seeks out tactile encounters with the world while extending into story, memory, and landscape. Described as "suggestive, elegant" and "hauntingly beautiful," her works have been performed in Canada, China, the U.K., Mexico, Italy and Russia. Anna's compositional aesthetic is firmly rooted in experiences developed while active as a core member of the Intermission Interdisciplinary Collective (2002-2013).
After completing Bachelor of Music and Masters of Music degrees at the University of Victoria, studying with composers Christopher Butterfield, John Celona and Gordon Mumma, Anna went on to the University of Toronto where she earned a DMA in Composition under the composition mentorship of Gary Kulesha. Her dissertation research, under the supervision of Dr. Ryan McLelland, explored the chamber works of experimental Toronto composer, Martin Arnold, and was supported by a SSHRC Joseph-Armand Bombardier CGS Doctoral Scholarship.
From 2005-2008, Anna was Composer-in-Residence of the Victoria Symphony Orchestra, during which time her opera, What Time is it Now (P.K. Page, libretto), was recorded and broadcast by the CBC.
Recent collaborations include works for Standing Wave, Mira Benjamin, Vancouver Symphony, Blythwood Winds, Fawn Opera, Array Music, Thin Edge Collective and Continuum Contemporary Ensemble. Anna's work has been supported by the Toronto, Ontario, B.C. and Canada Councils for the Arts, SOCAN, the Koerner Foundation, and multiple private donors. She has received the Toronto Emerging Composer's Award, K.M. Hunter Award, and a Chalmers grant for a residency at Concordia University's Matralab where she created the sculptural installation, La Fôret. In the summer of 2018, Anna participated in the ArtsIceland residency program in Ísafjörður, Westfjords.
Anna currently serves on the editorial board of new music journal, Tempo, Cambridge University Press. She is visiting Assistant Professor of Composition at the University of Victoria.
Selected compositions
IceFolding (2018), for SATB+large ensemble, Glenn Gould New Music Ensemble (21C Festival)

Coral (2018), for Standing Wave Ensemble (Modulus Festival)

The Invisible Forest (2017), for Continuum Ensemble with Alex Dobson (Baritone) on texts by Phoebe Tsang. With live interactive video by Sonja Rainey.

Nuyamł-ił Kulhulmx—Singing the Earth(2013) for Continuum Ensemble in collaboration with Sto:lo artist Dylan Robinson, Kwagiulth mezzo soprano Marion Newman, Patrick Nickleson, and the kind assistance of people from the Bella Coola Valley, B.C. Secondary performances include the Vancouver Symphony (2017) and Victoria Symphony (2019).

La Forêt(2016), sculptural installation with sound, created at the Matralab, Concordia University.

Moths Drink the Tears of Sleeping Birds (2015) for Quatuor Bozzini
 Selected publications