Mike Farris & the Fortunate Few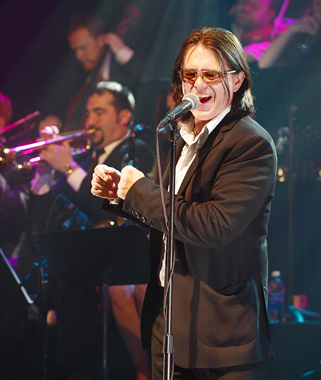 September 22, 2018 8:00pm
MIKE FARRIS, a musical renaissance man, toured as lead singer for the southern rock band Screaming Cheetah Wheelies. Following the demise of blues and rock legend Stevie Ray Vaughn, he also toured as lead singer for the incomparable blues band Double Trouble. During his solo career, he began to rediscover and reinterpret traditional black spiritual music by adding his own mix of vintage southern soul. For his efforts, Farris won the prestigious Americana Music Award for "Best New Emerging Artist", a Dove Award for "Best Traditional Gospel Album of the Year", and a 2015 GRAMMY award for "Best Roots Gospel Album," Shine For All The People.
Farris appeared at multiple festivals including Hardly Strictly Bluegrass, Telluride, and Bonnaroo, electrifying audiences with the impact of his live performance. He contributed vocals to Patty Griffin's GRAMMY-winning Downtown Church project, and Rodney Crowell's latest album, Tarpaper Sky. Additionally, in 2011, Farris was featured with Lauryn Hill, Chaka Khan, Cissy Houston, and Ronald Isley at the Rock and Roll Hall of Fame's 16th Annual American Masters concert honoring Aretha Franklin. Recently, he performed on Austin City Limits for their inaugural "Hall of Fame Show" into which Willie Nelson and Double Trouble were inducted.
Opening this evening will be Victoria's singer-songwriter Steph Macpherson. This is a co-presentation with Victoria Jazz Society and the Farquhar Auditorium.