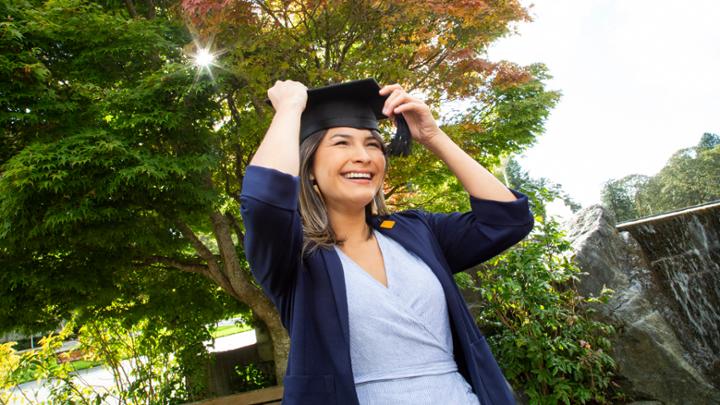 Congratulations Class of 2020! We are proud of the resilience you have shown in these ever-changing times. Join the university community in celebrating this great achievement.
Celebrate with your Faculty
Celebrate #uvicgrad on social
Stories from the class of 2020
Grad box
The Grad Boxes are coming soon! Did you miss registering for yours? Contact degrees@uvic.ca.