Prospective graduate students
Join UVic Engineering's internationally-recognized researchers in our vibrant graduate program.
We currently have over 500 graduate students from all over the world.
We receive about $12M/year in external research grants and contracts, and 10 of our faculty members hold Canada Research chairs.
---

Feature
From waves to wattage


Dr. Afzal Suleman, whose expertise is aerospace engineering, sees an endless source of energy just waiting to be harnessed. With graduate student Julio Rodriguez, Suleman has developed a prototype wave energy converter. More...

Experiences
Undergraduate student experiences:
Mallory Cluff spent a co-op term volunteering in Malawi, Africa, where she worked with a non-government organization to provide clean and safe drinking water. Read more about Mallory and watch her video.
Sean Toscano learned real-world professional skills in his co-op placements in UVic's Systems department. The projects he's working on are being used by thousands of students. Read more about Sean.

Graduate student experiences:
Jennifer Murdoch works in the interdisciplinary area of Musical Information Retrieval. She volunteers with Indigenous high school students who learn about the biology and behaviour of Orca whales. Read more about Jennifer.
Anthony Kroeker is doing his graduate work at UVic because he loves the small class sizes and close-knit Engineering community. His primary research is related to computer architecture and networking. Read more about Anthony.
Academic advice &
choosing a supervisor
Graduate advisers:
Civil Engineering
Dr. Tom Gleeson
Email: tgleeson@uvic.ca
Phone: 250-853-3934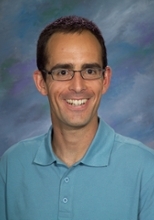 Electrical and Computer Engineering
Dr. Reuven Gordon
Email: ecegradv@uvic.ca
Phone: 250-472-5179
Mechanical Engineering
Dr. Curran Crawford
Email: curranc@uvic.ca
Phone: 250-721-7960
Computer Science
Dr. Kui Wu
Email: gradadv@csc.uvic.ca
Phone: 250-472-5766
Choosing a supervisor:
Need help finding a graduate supervisor? Check with your department's graduate secretary if you are unsure of the process. You'll find more information in the Faculty of Graduate Studies' document "Responsibilities in the Supervisory Relationship" (PDF - 50KB).
Faculty of
Graduate Studies
The Faculty of Graduate Studies administers programs leading to master's and doctoral degrees. Check their website for information on policies and procedures as well as funding.
Learn about...
Support the faculty
Follow us on Facebook.
Follow @UVicEngineering