Professor Jens Bornemann has been elected to receive an Engineering Institute of Canada Fellowship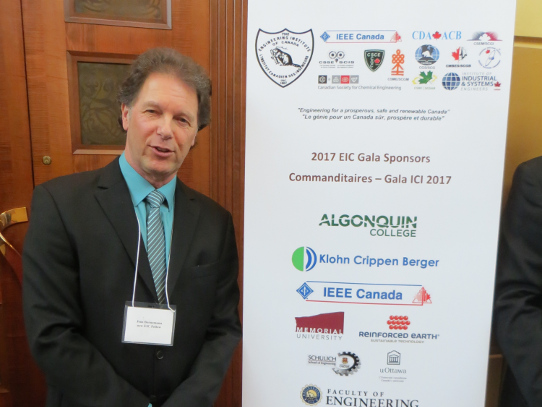 The Engineering Institute of Canada (EIC) has elected to make Professor 
Jens Bornemann a Fellow of their institute.  They have decided to award 
Dr. Bornemann this award to 'recognize his excellence in engineering and 
services to the profession and to society.'  The council of the EIC has 
since 1963 elected a limited number of people to the grade of Fellow. 
The institute currently elects a maximum of 20 engineers each year to 
Fellow grade.  To be elected as a Fellow of the EIC is to be recognized 
as one of the top engineering professionals in Canada.  Dr. Bornemann 
will be officially awarded his fellowship at a ceremony on April 1st in 
Gatineau-Ottawa, Quebec.