Careers in civil engineering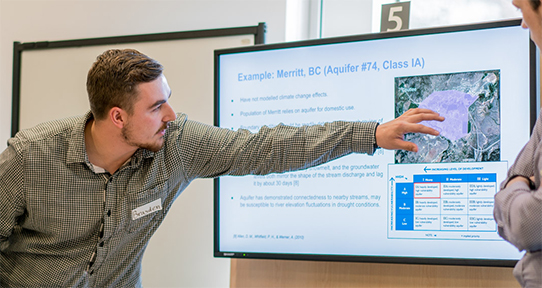 Civil engineers with graduate degrees find career opportunities in industry, and academia, as well as in municipal, provincial and federal governments, both in Canada and internationally. 
The labour market demand for Civil Engineering graduates is very strong – the employment rate after five years for bachelor's graduates is over 95% and earnings are among the highest out of any disciplinary area. Graduates from the MASC and PhD programs generally secure more senior and management level positions than baccalaureate graduates. We expect our graduates to secure traditional civil engineering positions such as construction, transportation and water resources as well as positions in the emerging green economy leading the transition to renewable carbon-free energy systems, retrofitting old buildings for improved energy efficiency, and providing sustainable water resource solutions.