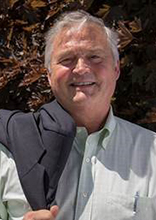 Title of talk: 
Climate Change and Energy Policy with a focus on Renewable Natural Gas and Hydrogen
Abstract:
This seminar will start with a presentation on climate change as the most important environmental issue to face mankind and the role of anthropogenic greenhouse gas emissions in creating this problem.  Highlights will include the fact that 81% of Canada's man-made greenhouse gas emissions come from the production of use of energy and about 60% of the energy consumed in Canada is wasted in conversion.  It will then discuss various climate change and energy policy options.  It will end by focusing on the particular issues associated with two specific technologies: Renewable Natural Gas (RNG) and Hydrogen.
Speaker bio:
Peter Love is a Professor at Yorkville University where he teaches courses on energy policy and programs.  Based on his career in energy policy, he recently wrote a free on-line textbook on energy efficiency policy and programs that includes case studies of energy efficiency in BC, Alberta, Ontario and Nova Scotia.  He also provide strategic advice to public and private clients, serving on several corporate and non-profit boards.  Previous roles have included cofounder of two private energy service companies in the 90s that are still thriving today, two energy policy advocacy organizations, Chief Energy Conservation Officer of Ontario and member of the team at Pollution Probe in the 70's that developed the 3 R's: reduce, reuse, recycle.