How we work with you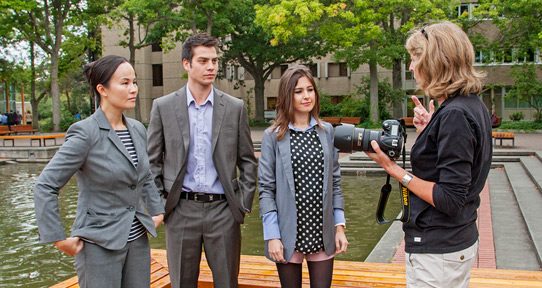 Book a photo shoot
Like most services on campus it's important that you book early. We recommend booking no less than three weeks in advance. Location portraits or promotional shoots, with or without subjects, require site planning as well as prop, weather and lighting considerations and a conversation about turn-around time.
When booking, please consider not only when you need the shoot, but also when you need the final images. We take pride in providing you with high-resolution, colour-corrected images, but these take time to prepare. Please plan accordingly.
You may also be working with someone from Communications and Marketing who will help determine the type of shots most appropriate for your promotional needs. Such information will generally help determine more detailed aspects of the shoot.
Make a photoshoot request after discussing it with us by phone: 250-721-8288.
Post-production
Once we've completed the shoot we'll enter the post-production phase.
We'll provide you with a PDF that shows the edited, semi-enhanced images from the shoot. Use this PDF to choose the final images for us to prepare for your end product. Once you've made your picks, we'll send you the fully enhanced high-resolution jpegs of your choices. There is a $15 charge for each of these fully enhanced images. Keep the PDF for future reference to file numbers for new orders.
The final photos belong to you and you may use them as you please. Any further requests for manipulation of the photos, e.g. retouching, will be charged at our hourly rate. Be sure to let us know if any photos will be used in a high profile external publication, like a newspaper. We'll ensure those photos receive extra attention.
Here's just one example of the value of post-production:
Before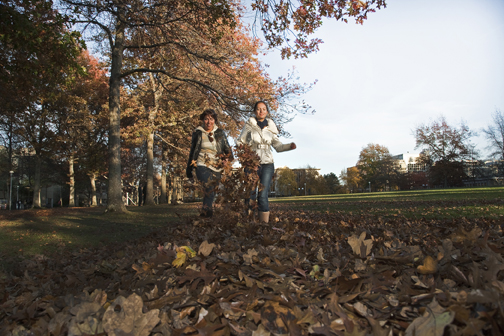 After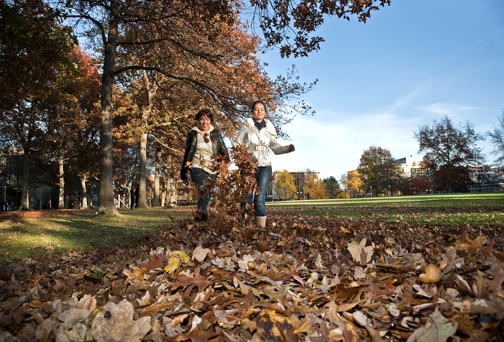 Some important points
If you're booking event photography, we need to be notified as far in advance as possible. An itinerary of the event is very helpful, as is a discussion about what images you're hoping to get from the event.
You may add a name to the file number we give you for each photo, but please do not delete the original number.
Distribution of final photographs is the responsibility of the department that ordered the shoot. If The Ring wants to use a photo from your event it's your responsibility to provide it.
Contact us
Photo Services
Email: photos@uvic.ca
Phone: 250-721-8288
Fax: 250-472-5441