Denise Helm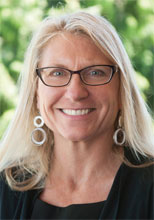 Position
Acting Executive Director
University Communications + Marketing
Contact
Office: SED C153
I provide leadership and support to the media and public affairs team. Our team members liaise with faculty and staff to find and tell compelling stories about the university and respond to requests from the media.

I create and implement communication plans, provide analysis and strategies related to issues that could affect the university's reputation, build relationships and opportunities with local, national and international media, conduct media training, write news releases, contribute to print and online publications, and handle additional leadership responsibilities when Bruce is away or unavailable.
Background
BA (International Relations) from University of British Columbia; Certificate in Journalism, Langara Community College. More than 25 years as a reporter, columnist, editor at papers in Western Canada and the Canadian Press wire service. Led the Victoria Times Colonist in its transformation onto digital platforms. Most recently was editor-in-chief at the Times Colonist.
Beat information
Centre for Aboriginal Health Research
Centre for Early Childhood Research and Policy
Centre for Social and Sustainable Innovation
Centre for Youth and Society
Co-operative Education Program and Career Services
Gustavson School of Business (Comm officer: Krista Boehnert)
Faculty of Fine Arts (management) (Local support: John Threlfall)
Faculty of Human and Social Development
Office of International Affairs
Office of the Registrar
University Secretary