Lauren Frost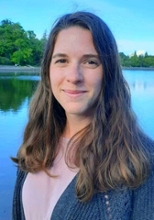 Position
News and Social Narrative Coordinator
Internet Strategies; Internal Communications
Contact
Office: SED C152
I work on the Internet Strategies team as well as the Internal Communications team, building and maintaining websites. I help ensure a common look and feel among university websites by providing training, advice and support to UVic website authors. In collaboration with my teams, I help maintain the main UVic website and UVic News.
My portfolio includes coordinating and disseminating UVic stories and events, which I do using the main UVic website, UVic News, The Ring newspaper, Campus Checklist newsletter and other central channels. I work closely with UVic's social media and Digicaster coordinators to successfully achieve this goal.
I also support UVic during emergency situations, helping get the word out to our community.