University Systems service catalogue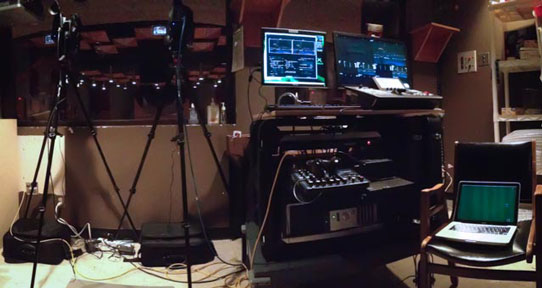 Webcasting
Webcasting is the process of streaming live video and audio over the Internet. The webcasting service managed by Media Services can help you solve your presentation dilemmas with a full range of features for recording, publishing, distributing, and viewing rich media presentations, including imbedding a Live webcast or a Video on Demand file into a web page for clients to view in a web browser.
Webcasting addresses a variety of communications needs for business, education and government including:
Bridges distance - Allow people to attend your event virtually.
Overflow room - Provides for the creation of overflow rooms for your most popular on-site sessions.
Educational videos - You can use webcasting for training and seminars without the headaches and expense of moving trainers from location to location.
Communications - Hold team meetings, annual meetings, briefings, online events or course promotions live.
This service has recently been enhanced with the addition of High Definition (HD) for Live events, dual camera switching, PVR/DVR-like capabilities, a self-help wizard, Video on Demand (VoD), and Progressive Download (PD) services. Please see Video on Demand (VoD) for additional information regarding file hosting.
Who can use this service?
Where can you use this service?
Graduations
Concerts
Educational workshops
Public relations briefs
DIY/How to tutorials
New product launches and product demonstrations
Employee training sessions
Breakout sessions
Sporting events, and more
How do I request or access this service?
To request this service, complete a request for webcasting.
Please note this service requires the latest version of Adobe Flash Player to view the webcast.
What is the cost for this service?
Webcasting at the University of Victoria is offered at reasonable and competitive rates.  Costs for this service vary. There are four things to consider in the cost breakdown:
Site Charge - the room and equipment rental cost (if any)
Bandwidth Charge (cost varies) - There will be additional charges for bandwidth capacity as the number of clients viewing increases. Please note that this data is collected at month end only. When less than 60 concurrent viewers are expected for an event there will be no cost for bandwidth.
Technician Charge - A technician will be on hand to capture your webcast with our equipment.
Additional Charges - Captured content can be moved to different media types such as CD or DVD.
Email webcasting@uvic.ca or phone 250-721-8280 for details.
When is this service available?
Our normal working hours are from 8:30 am to 4:30 pm, Monday to Friday PST (Pacific Standard Time). Special arrangements can be made for webcasts outside these hours.
How do I get help with this service?
Contact the Audio Visual Department for help with this service:
View our live webcasting channels: