Recycling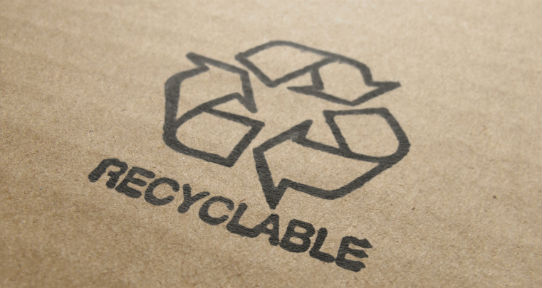 The University of Victoria has a number of different operational programs in place to deal with the recycling of many items. Our handy Recycling info card & map provides a summary of all the recycling information you see here.
All deskside blue bins on campus should be used to recycle mixed paper only. We use a standard 3-bin recycling station in most buildings, which uses these categories: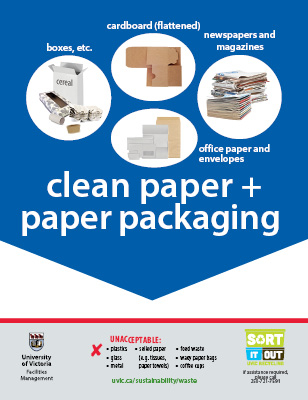 Yes
all office paper
magazines and newsprint
phone books (small quantities)
No
corrugated cardboard
paper towels, napkins, and tissues 
paper plates
coffee cups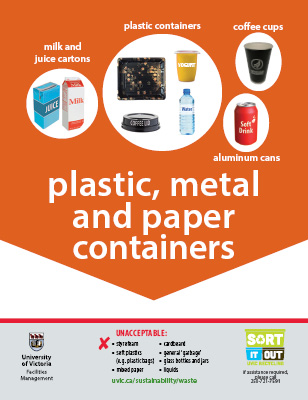 Yes
all refundable bottles & cans
tin & aluminum
milk cartons and tetra-paks
hard plastics including coffee cup lids and sushi trays
coffee cups
We ask that you please rinse all container before recycling them.
No
soft plastic bags or straws
styrofoam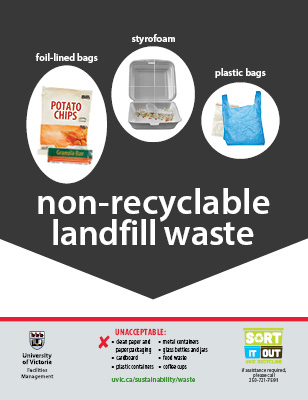 Yes
chip bags, candy and granola wrappers
No
paper
cardboard
refundable containers
batteries
Styrofoam
soft plastics
food waste, paper towels or coffee cups
UVic has an extensive recycling system beyond our standard 3-bin recycling station. See below for more details.