Meet the staff
All of our clinical staff are registered professionals (counsellors, social workers, psychologists) who hold either Masters or Doctoral degrees in their fields.  You are welcome to browse our profiles and select who you would like to work with, or you can ask to be booked in with the next available counsellor.
Having a positive, trusting relationship with your counsellor is crucial to the success and helpfulness of counselling.  You are encouraged to remain with the same counsellor if you are coming for multiple sessions.  However, you always have the right to change counsellors if you prefer.
UVic Counselling Services staff
Education/Credentials
PhD.
Registered Psychologist
About
I am a registered psychologist with the College of Psychologists of British Columbia, with my doctoral degree in clinical psychology. I also had an English undergraduate and a Counselling masters' degree. I had worked in college and university counselling centres, community mental health, psychiatric inpatient, and primary care hospital settings, before I joined UVic Counselling Services in 2008, seeing students individually, as a couple, and in groups.
I taught courses at UVic, have been appointed as Adjunct Assistant Professor by Department of Psychology, supervised graduate students clinically, and co-coordinated Advanced Counselling/ Psychotherapy Practicum program. In 2014, I took on Associate Director's role, overseeing day-to-day operations of the Counselling Services and representing Counselling Services as an alternate to Director if needed.
Counselling approach
My therapy approaches draw on cognitive behavioural, mindfulness, and psychodynamic perspectives. I see psychotherapy as an opportunity for change, by clients reflecting upon their struggles and inner-strengths, and by practising self-compassion and acceptance. I have assisted students dealing with a variety of issues, including depression, panic attacks and anxiety, eating disorder and body image, stress, life transition, and relationship challenges. As a member to UVic Collaborative Eating Disorder Clinic, I see students with varying degrees of eating disorders and collaborate with Eating Disorder program in Victoria. Working with cultural issues in psychology is another passion of mine, such as negotiating multiple identities, navigating university as an international student, and offering sessions in Mandarin Chinese. 
Hi, my name is Susan Dempsey. I have been working at Counselling Services since 2006, and have been a visitor on Coast Salish lands since 1976. Previously I worked in the community in the areas of sexual and physical violence, separation and divorce, single parenting, addictions, mental health, career exploration and life skills training.
I look forward to working with you at Counselling Services, to assist you in creating the most valuable and productive education experience possible. 
Education/Credentials
Bachelor's Degree in Psychology from Brock University
Master's Degree in Counselling Psychology from the University of Victoria.  
Certified Clinical Counsellor with the Canadian Counselling and Psychotherapy Association
Certified Hakomi practitioner. 
Counselling approach
My philosophy and approach to counselling is centred on a deep respect for the integrity of the individual, and an understanding that human beings live within an intricate social context. I have a large toolbox of approaches, choosing how we work based on your needs and desires. From a mindfulness approach, I work to help you become more self-aware, to connect with your strengths and capacity, and to find healthy ways to deal with difficult emotions and life circumstances.
I also am involved in the Learning Support program offering Learning Skills courses in the Fall and Winter semesters. As well, I am engaged in supervising masters Practicum counsellors in their work with students. Within the University community, I have ongoing involvement with the Positive Space Network, and Uni 101 program. 
Group offerings
During any given term I may be facilitating groups on anxiety, depression, mindful self-compassion, relationships, food and body image. I have found groups to be a powerful avenue for change, allowing you to bring their own wisdom and support to each other.  
Education/Credentials
BA in Psychology - McGill University
MS in Clinical Psychology - San Jose State University
Registered Clinical Counsellor
Counselling Approach
To me, counselling is a safe place to be curious about our lives and wellbeing. I believe each person is an expert on their lives and that my role is to create a space of support and curiosity where they can explore and ask questions about their lives. Counselling is a collaborative process that involves both counsellor and student and is created together. My job is to provide support, information, skills, perspective, and feedback. When looking at our lives I believe that our physical, psychological and spiritual parts of ourselves need to be explored. Sitting with another human being is always a privilege and I look forward to working with students to make their experience of university as meaningful as satisfying as possible.
Some areas I can be of help with:
stress and anxiety
relationships
depression
grief and loss
alcohol and drug use
life transitions
support to those concerned for someone else
Personal
Fun for me is being with my family doing almost anything. I love to cook, garden, and run.
As the Director of Counselling Services and of Multi-faith Services I am pleased to oversee two very important student support services for our campus. Prior to becoming the director, I worked as a psychologist for Counselling Services for 12 years. I did individual and group counselling and co-ordinated the practicum program.
Education/Credentials
PhD
Registered Psychologist
Research and development
Since becoming the director I do very limited direct student counselling. Instead I have worked on the development of the University of Victoria Student Mental Health Strategy which will be launched officially in October 2014. For the past 3 years I was also involved in the Canadian Post-Secondary Student Mental Health initiative responsible for the development of "Post-Secondary Student Mental Health: Guide to a Systemic Approach". This over-arching guide has informed the development of our strategy, the update of UVic Counselling Services and will continue to guide campus wide improvements for student mental health, well-being and optimal learning.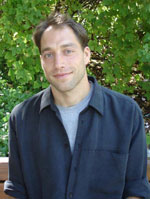 My name is Scott Kouri and I am a third generation Lebnese-English Canadian living on unceded Coast and Strait Salish territory. I am a PhD student in Child and Youth Care at UVic and have my MA in the same discipline. Two years ago I completed a practicum at Counselling Services and feel privileged to be able to continue working with the team here. My background in in high-school counselling, outdoor and adventure work, and Jungian psychology. I currently teach university courses related to addictions, mental health, and suicide. Currently I am teaching CYC471 at UVic and IMHA 515 at Camosun and will therefore not be able to see students from thoses classes to prevent dual relationships. Writing is also an important part of my work and I am getting ready to publish a book on identity and the self.
Counselling Approach
I believe that every person will have their own path to wellbeing and see my role as working with you on your own goals. First sessions usually focus on getting to know one another and addressing any immediate issues. The approach I take focuses on meaning-making and inner work. I recognize that being a student can be very challenging at times and I can help you develop practical options for managing day to day life here at UVic. I am open to working with childhood and negative past experience, dreams, art, imagination, and philosophic or existential reflection. The counselling issues I am most prepared to work with are identity, meaning of life, anxiety and depression, and relationships. I take a strength-based approach which means that I respect you as the person who knows best about your life.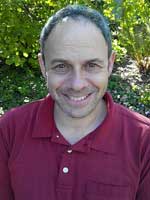 Education
Masters in Clinical Counselling Psychology LaSalle University (Philadelphia, PA)
Background
I have been working as a mental health clinician since 2002. I have worked in different capacities including:
individual, couples, family and group counselling
urgent mental health support
development of mental health strategies for family doctors
facilitation of mental health supports with educational institutions
coordination of services provided by Child and Youth Special Needs, Mental Health, Ministry of Family Development, Educational Supports, and other community providers
presentations on "Problematic Internet Use" and strategies for "Gaming Addiction"
Counselling Approach
My counselling approach is based in cognitive behavioural theory. I have been trained in Interpersonal Therapy, Suicide Risk Assessment, Core Addictions Training, Motivational Interviewing, Mindfulness, and Cognitive Behavioural Therapy. I use some elements of Dialectical Behavioural Therapy (DBT) in my approach as well.
Role
As Support Coordinator I provide case management and triage for counselling services staff in order to engage students and provide continuity of care at the university. I work with the Associate Director of Counselling Services in formulating policies, protocols, and procedures relevant to case management. I also collaborate with other Student Services units (eg Health Services, Resource Centre for Students with a Disability) for clinical issue consultations, student care referral coordination, and case management. In addition, I liaise with on campus resources and partners such as Policy and Judicial Affairs in managing students at risk.
Namaste, my name is Wendy, I am a Victoria born Chinese Canadian, and a visitor on Coast Salish and Straight Salish territories for my whole life. I've had the privilege of supporting and empowering our diverse UVic student population since 2003. My UVic undergrad is in Child and Youth Care (1978), and seventeen years later I returned as a mature student to obtain my masters in Counselling Psychology (2000) from UBC. Previously I worked with behavioral, theft, bullying, self esteem, identity, adolescent and parenting issues. Since 2004, I have presented over 100 personal growth community presentations through the UVic Speakers Bureau.
Education/Credentials
Master of Arts in Counselling Psychology
Registered Clinical Counsellor (BCACC)
Registered Marriage and Family Therapist (AAMFT)
AAMFT Approved Supervisor 
Counselling Approach
I practice Virginia Satir's Transformational Systemic Therapy, which is brief, humanistic, experiential and process oriented. It focuses on inner change and transformation. I have expertise in helping people to better cope in their relationships with children, partners, friends, colleagues and their own parents. Unresolved and unfinished past events can negatively contribute to a person's ability to function. I work with people to alleviate these negative impacts of past and current events. I help to integrate opposing conflictual parts and facilitate people to be more fully human and present within their own lives.
I am able to work on changing negative impacts without having to know every detail of your story or her/history. This can be such a relief if you are getting tired of re-telling your story, or if you feel shamed and humiliated from the details of your story. I help to clear the negative energies that you carry from others. Yet if you have never told your story and have a need to share, I am able to be a witness to your story. I have found this therapeutic model to be very respectful, gentle and effective with clients.
Areas of Interest or specialization
I offer counselling in many areas: depression, anxiety, anger, energy, grief, loss, divorce, separation, impacts of being bullied, identity, conflict, relationships, communication, family of origin issues, stress, fears, coping, suicide prevention, self esteem, self empowerment especially for victims, spiritual exploration, wellness, personal growth and future visioning. I honor the need for balance within physical, emotional, mental and spiritual areas.
Group counselling
I offer the Gaining Social Confidence group and the Personal Growth group (which is based in Satir's teachings).
Program involvement
As the Practicum Coordinator, I supervise graduate students doing advanced practice from the Counsellor Education and Clinical Psychology programs. The practicum program is particularly exciting because of our team approach, variety of seminars and utilization of Reflecting Team format. I am an AAMFT Approved Supervisor (American/BC Association of Marriage and Family Therapy).
Personal
I love personal growth reading, cooking, baking, gardening, visiting friends and family, nature walks, art appreciation, Taoist tai chi and spirituality.
"I believe the greatest gift I can conceive of having from anyone is to be seen by them, heard by them, to be understood and touched by them." – Virginia Satir
I look forward to meeting you and journeying together towards peace, harmony, joy and love. Call 250-721-8341 to make an appointment.
Education/Credentials
Registered Clinical Counsellor
Master of Education in Counselling (University of Victoria)
Counselling approach
For the past nine years, I have been privileged to support diverse UVic students with personal and career-related issues including:
stress and anxiety
depression
relationships
uncertainty about academic or career direction
grief and loss
sexual and/or gender orientation
alcohol and drug use
navigating transitions
My focus is to help you discover, trust or reconnect with what brings you fulfillment in university, work and life. Often this requires healing from hurt and overcoming challenges. My counselling approach is mindfulness-based (learning how to bring awareness and acceptance to all aspects of our experience), client-centered (I believe that you are the expert on you) and holistic (your physical, mental, emotional, social and spiritual well-being are all important). I incorporate elements of cognitive-behavioural (CBT), body-centred and solution-focused therapies. I am passionate about how mindfulness meditation and yoga can contribute to mental health and wellness.
I am one of the staff co-ordinators of the UVic Peer Helping program, and I supervise graduate practicum students who are involved in the Peer Helping program.
Group offerings
Groups I facilitate regularly include mindfulness for stress and anxiety, and career exploration.
Personal
I speak French. Yoga, cooking, meditation, cycling, hiking and music all help me with work-life balance!
Education/Credentials
Registered clinical social worker with the BC College of Social Workers.
Masters in Social Work
Counselling approach
After 20 years of practice in community mental health and addictions services in the West Kootenays, I have returned to UVic where I completed my undergraduate studies in English literature and social work. I bring a therapeutic approach that draws on mindfulness, solution-focused, cognitive-behavioural and motivational skills. I can help you with a wide range of personal challenges, including stress, anxiety, depression, substance use, self-worth and relationships. I seek to identify your strengths and resources, as well as to make counselling a safe, consultative connection to help you address issues with greater awareness, compassion and effectiveness.
Group offerings
I offer cognitive-behavioural therapy and mindfulness meditation. I participate in the Changing the Culture of Substance Use community of practice through the Healthy Minds Healthy Campuses intercampus network.
Personal
My interests and pursuits include tennis, cycling, guitar, astrology and gardening.
"This is my simple religion
There is no need for temples
no need for complicated philosophy
Our own brain, our own heart
is our temple,
The philosophy is kindness"
Dalai Lama
Education/Credentials
Registered Clinical Counsellor (RCC): British Columbia Association of Clinical Counsellors (BCACC)
Bachelor of Arts in English Literature (First Class, Honours): University of Victoria
Master of Arts in English Literature: Carleton University
Master of Education in Counselling: University of Victoria   
Counselling approach
I provide individual counselling in our three general topic areas, personal, career, and learning skills. My usual counselling approach would be referred to as "humanistic". I consider myself a generalist.
Personal
I am currently interested in applications to counselling of topics in the emergent interdisciplinary field of "studies in consciousness", particularly self-awareness, learning, creativity, and intentionality.
Education/Credentials
Counselling Approach
I am currently enjoying my twelfth year as a counsellor on the UVic team. I have a BA in Psychology and an M.Ed. in Counselling. I am also certified as a Somatic Experiencing Practitioner, which means: if appropriate, we integrate awareness of your physical body with the therapeutic process, to help you self-regulate, gain insight and new perspective. My areas of interest include:
Trauma healing
Stress, anxiety, and relaxation techniques
Depression relief
Relationship challenges
Sexual orientation exploration
Career and life planning strategies
Health and wellness skills
Academic learning strategies
I can help you by being an objective and supportive listener and also by challenging you when needed. My positive attitude and my client-centered and solution-focused approach creates not only a warm, caring, and open environment, but also a place of progress and healing. As mentioned above, I practice body-centered therapies when fitting.
Education
Registered Clinical Counsellor
Certified Career Development Practitioner
Master's Degree, Counselling Psychology
PhD, Curriculum and Instruction
Counselling approach
I work within a humanistic, constructivist approach, incorporating strengths-based and solution focussed strategies to help you learn and develop in the best ways you can.
I believe the quality of your experience within our community is influenced by your history, but shows up in your relationships: your sense of connectedness to your studies, the campus, and the people you share it with.
I am particularly interested in identity development and how students make meaning of your academic experience in terms of your life and career planning.
I work individually as well as in group settings to help undergraduate and graduate students deal with issues such as self esteem (imposter syndrome), stress, anxiety, and depression, in ways that help you thrive in your academic and personal learning.
Between September and April I also work half time with the Amicus Program in the Faculty of Law.
Current group offerings
Undergraduate: Career Exploration
Graduate: Career Exploration, Thesis Completion Support Group
If you want to go fast, go alone.
If you want to go far, go together.
-African proverb
Education/Credentials
Registered Clinical Counsellor
Master of Arts in Counselling (University of Victoria)
PhD, Counselling Psychology (University of British Columbia)
Counselling Approach
For the past 10 years I have been training and working in the counselling field with people of all ages, with a particular focus on working with youth and young adults. I just completed my PhD in Counselling Psychology with the University of British Columbia. After studying and working on the Lower Mainland and Eastern Canada, I am pleased to return to my home community in Victoria.
I embrace an interpersonal and humanistic approach to counselling, which means I value individuals'expertise on their own lives/lived experience and I view the therapeutic relationship as key in supporting change/growth. From a strengths-based perspective I work to support students to develop new skills to cope with life demands and distress and to achieve their own unique goals. I recognize that people are part of a larger network (such as family, community, romantic partners) and I am sensitive to the role different systems may play in an individuals's life, struggles, and resilience.
In addition to expertise in interpersonal and cognitive-behavioural therapy, I bring curiosity, non-judgment, compassion, and a belief in individuals' capacity for change to my role as a counsellor. I work collaboratively with individual's to determine their needs and develop a counselling plan moving forward to address main concerns.
Areas of Interest
Relationships
Identity and Self-esteem
Depression and Coping
Career and Life Exploration
Personal
I value spending time out in nature and appreciate the ocean, forests, and mountains of the West Coast landscape.
Practicum counsellors
Counselling Services is a recognized training site for graduate students in advanced counselling skills. Our practicum counsellors receive close ongoing supervision from registered professional staff members. Supervision includes seminars, case consultation, video-taping review and reflecting team process. While UVic students receive individual counselling, they are also making an important contribution to our practicum counsellors' unique learning opportunity.
See the Advanced counselling/psychotherapy practicum page for more information on practicum opportunities.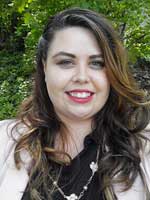 I am thrilled this year to be a Practicum Counsellor with University of Victoria's Counselling Services and look forward to supporting you personally and academically. I have a Bachelor of Social Work degree, and currently completing my Master of Arts degree with the School of Child and Youth Care in preparation for becoming a Registered Clinical Counsellor. For the past six years I have worked with young adults in various roles within residential treatment centres, foster care, and community counselling agencies, previously holding certification as a Registered Social Worker. In my most recent position at a local non-profit I educate and support young adults to transition to independence from challenging circumstances, including addiction and homelessness. I feel grateful for the opportunity this year to continue to do what I love and enjoy living on beautiful Coast and Straits Salish territory.
As a current student, I understand this time can be a challenging but rewarding one. I draw on several approaches to counselling to assist you with your goals, including mindfulness, trauma-informed, solution-focused and narrative techniques. While these theories inform the way I practice, I believe the counsellor-client relationship is the most important factor for creating growth and healing, I will work to create a safe and compassionate space for you where we can work collaboratively to address issues and develop new possibilities for acceptance, awareness and change, I strive to always leave space for warmth, authenticity and laughter to enter our work.
My specific areas of interests include:
Stress and Anxiety
Depression and Coping
Family Conflict
Identity and Self-Esteem
Alcohol and Drug Use
Childhood Trauma
Former Youth in Care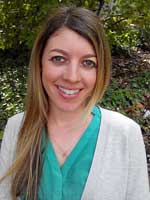 *Please note, I am a TA for PSYC 191: Psychology in Contemporary Society: Psychology in the media. I am unable to see any students from that class.
I am very excited to be completing a practicum placement at University of Victoria Counselling Services from September 2015 to April 2016. Currently I am a UVic PhD student in Clinical Psychology with a Masters of Science in Clinical Psychology from UVic.
I have previously worked with individuals and groups in a variety of settings (eg private clinic, hospital, university psychology clinic) with a wide range of presenting concerns, including obsessive-compulsive disorder, post-traumatic stress disorder, anxiety disorders, depression, hoarding disorder, and substance abuse disorders.
In general, I have mostly used a cognitive behavioural therapy (CBT) orientation however I believe that the modality of therapy depends on each person's goals and which orientation best fits for the individual. I am therefore very flexible and open to incorporating other types of approaches.
I look forward to working with you and exploring your individual needs in order to achieve your therapy goals!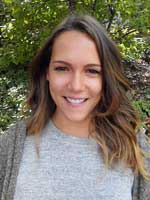 Hello! My name is Fernanda and I am grateful and thrilled to be a practicum counsellor here at Counselling Services. I have a BA in Psychology from UVic and I am currently completing the final year of my master's degree in Counselling Psychology.
I work from the belief that individuals have an innate capacity to be resilient and adaptable. My role as a counsellor is to be an empathic companion, while creating a collaborative and safe space so that I can help you access your own strengths and resourcefulness. My approach is strenghs-based and I draw from various modalities such as CBT and Gestalt. I believe, however, that individuals have unique needs and I will draw from diverse techniques accordingly.
Through my practicum at Citizens Counselling Centre and numerous volunteer positions, I have had the opportunity to work with a wide variety of struggles such as anxiety, identity exploration, depression, social anxiety and trauma.
I look forward to working with you!
Hello, my name is Marcey and I am in the final year of the Masters in Indigenous Community Counselling. I am Nuu-chah-nulth and have been a visitor in the beautiful territories of the Lekwungen (Songhees), Esquimalt and WSANEC nations since childhood. I also completed a BA (psychology) at UVic. I am honoured to have a year-long internship at UVic Counselling Services.
I believe that everyone has gifts which sometimes may be realized, discovered and built upon with support. I have a strength-based person/community centred approach looking holistically at self and striving for balance in all aspects (emotional, physical, intellectual and spiritual). I have extensive experience supporting students at various stages of their educational journey, including help related to learning skills and career exploration.